A Wedding at the Old South Meeting House
On a dark and stormy night in Boston, I took shelter and played at the historic Old South Meeting House for Allison and Alan's wedding. I had never visited this tourist favorite before and was happy to hear the beautiful acoustics inside.
We had a particularly bad storm outside so I played extra prelude music while the wind-blown guests arrived. I played Pachelbel's Canon in D for the bridesmaids, Wagner's Wedding March for Allison's processional, and Mendelssohn's Wedding March for the recessional.
Allison had this to say in her review on my profile on The Knot:
"Lauren is a very talented harpist, and was the perfect choice for our wedding in Boston. She was very professional throughout the entire wedding planning process, was very accommodating and open to our requests, and was there early on the big day. She even played a few extra (lovely!) songs when inclement weather delayed the start of our ceremony. Walking down the aisle to Lauren's beautiful notes was a dream come true! Neither we, nor our guests, could say enough about her. We would strongly recommend Lauren to anyone looking for a harpist for their wedding!"
Enjoy these moments!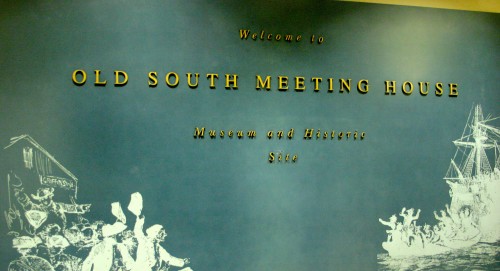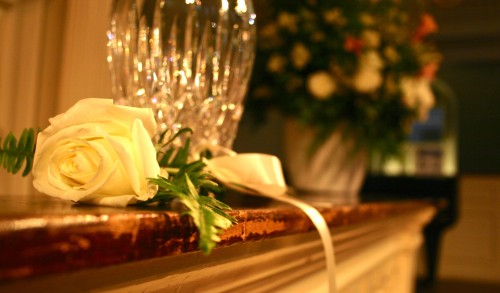 An elegant flower on the mantle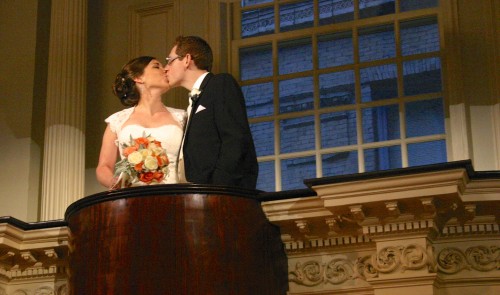 Aly and Alan taking photos above the altar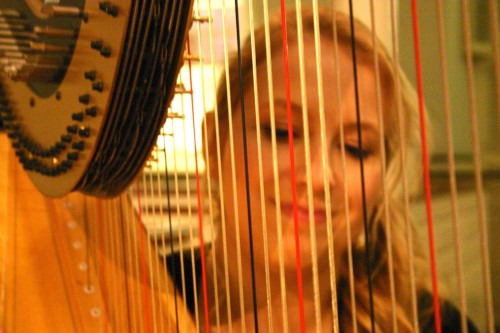 A view between the strings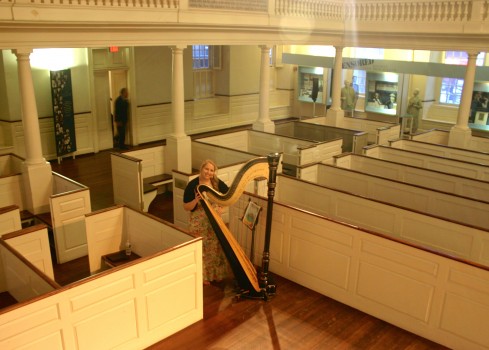 A view from above, among the pews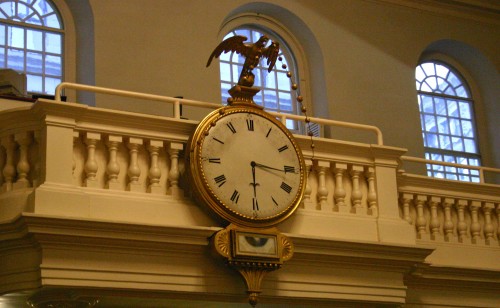 The regal clock keeps time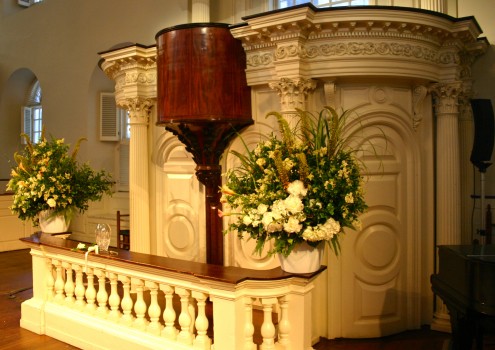 The awe-inspiring altar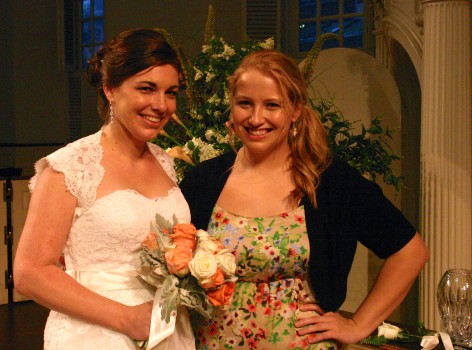 The bride Aly and I