Brunch in Belmont
In the summer of 2011, my boyfriend and I took a trip to the Mass Audubon Wildlife Sanctuary in Belmont. As soon as I saw the sprawling gardens and cute mansion on the premises, I told him, "I can't wait to play a wedding here." A year later, my wish came true!
Jaye invited me to be a part of her garden brunch ceremony. We encountered a little bit of rain, but everything turned out great. I played Prelude No. 1 for the bridal party and Pachelbel's Canon for the bride. We ended the whimsical program with Mendelssohn's Wedding March.
Jaye was also nice enough to write this review on WeddingWire:
"Lauren was great! She was incredibly friendly and flexible. I was a bride on a budget and she was such a fantastic value for the price – unbelievable. I got so many comments about her (great ones!) from people who were amazed at what a real, live harpist could add to a ceremony. She made my very simple ceremony into something romantic and genteel. She was fast at responding to emails and easy to reach by phone. She has a lot of experience with weddings so she was able to answer questions and really…help me out, since I had no idea what I was doing! She has a huge repertoire and is happy to learn more if you have something specific in mind. Lauren was awesome!"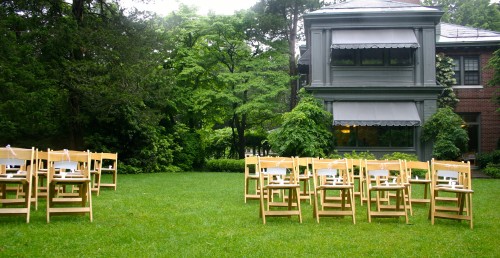 Ceremony seating against a lush green backdrop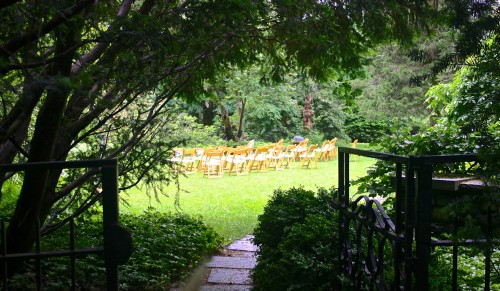 A fairy-tale entrance…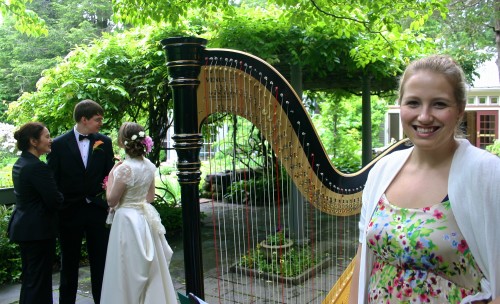 A quick picture while the couple prepares with their officiant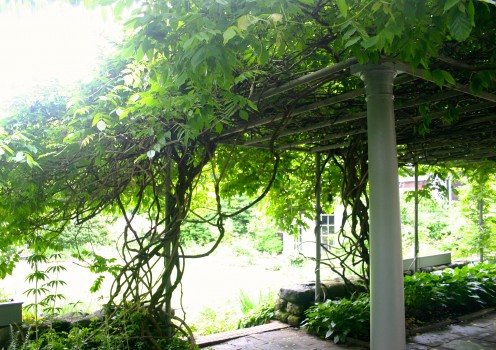 A vine-covered canopy on the patio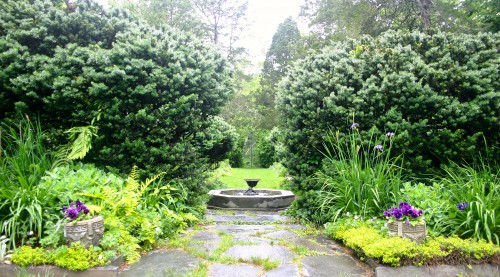 A discreet fountain in the garden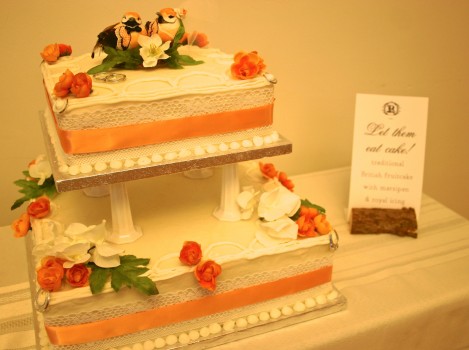 An adorable cake! Complete with lovebirds on top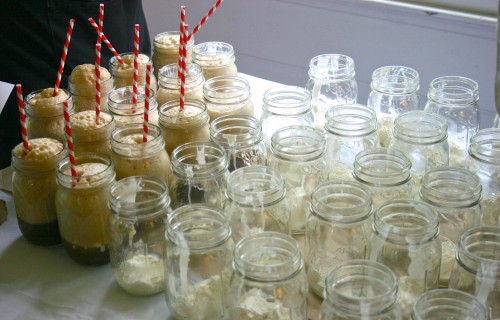 Root beer floats being prepared for the brunch, yum!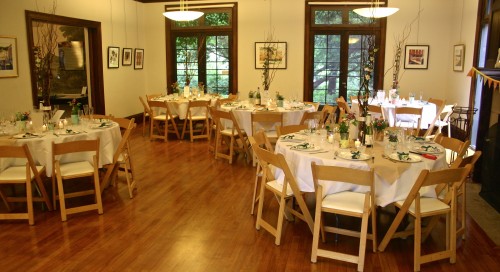 The intimate and open dining room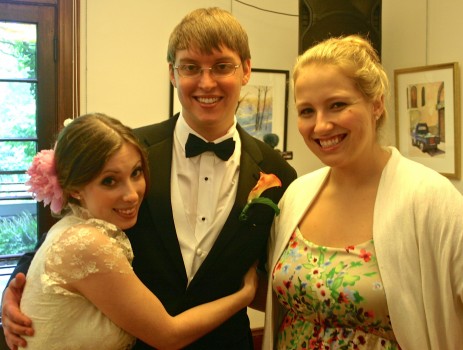 The happy couple and I