Testimonials
You can read my five-star reviews on…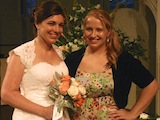 "Lauren is a very talented harpist, and was the perfect choice for our wedding in Boston. She was very professional throughout the entire wedding planning process, was very accommodating and open to our requests, and was there early on the big day. She even played a few extra (lovely!) songs when inclement weather delayed the start of our ceremony. Walking down the aisle to Lauren's beautiful notes was a dream come true! Neither we, nor our guests, could say enough about her. We would strongly recommend Lauren to anyone looking for a harpist for their wedding!"
- Alison, Boston, MA
---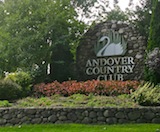 "Lauren Baker is a great harpist! She plays beautifully. She set the perfect tone for our wedding. She was very helpful in our selection of music. It was like icing on the cake for our perfect day!! Many people said the sound of the harp was a beautiful accent to a beautiful ceremony. We received many comments from our guests praising the music during our ceremony and cocktail hour. I almost wish I was a guest rather than the bride so that I could have heard even more.
Lauren is truly amazing and she added the perfect finishing touch to our lovely ceremony. Our guests succumbed to the romance of our day the moment they stepped on the grounds and heard her beautiful music. Her talent excels on all levels and is simply a gift to anyone who uses her services."
- Nancy, Andover, MA
---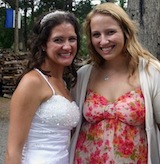 "Lauren was fantastic for our wedding! Having her playing the harp added so much to our outdoor ceremony and reception, and was exactly the finishing touch I had dreamed of. I highly recommend her to any brides looking for a harpist! Thank you Lauren!"
- Kari, Essex, MA
---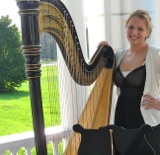 "Lauren's music, combined with the visual beauty of the harp, created exactly the simple yet elegant tone we were hoping to set in our ceremony. Lauren was also wonderfully interactive with our families, happy to engage with them in conversations about her instrument and music. She has our highest recommendations!"
- Eliza, Dedham, MA
---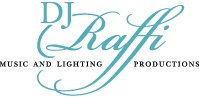 "Lauren's mastery of the harp is truly remarkable. One can tell right away that she has a passion for music and the harp. Confident, creative and helpful, she is delightful to work with!"
- Dj Raffi Music and Lighting Productions, Watertown, MA
---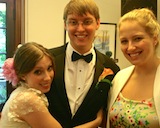 "Lauren was great! She was incredibly friendly and flexible. I was a bride on a budget and she was such a fantastic value for the price – unbelievable. I got so many comments about her (great ones!) from people who were amazed at what a real, live harpist could add to a ceremony. She made my very simple ceremony into something romantic and genteel. She was fast at responding to emails and easy to reach by phone. She has a lot of experience with weddings so she was able to answer questions and really…help me out, since I had no idea what I was doing! She has a huge repertoire and is happy to learn more if you have something specific in mind. Lauren was awesome!"
- Jaye, Belmont, MA
---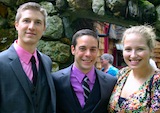 "Thank you for such a tremendous experience.  Your music is awe inspiring with a gentle disposition and we were fortunate you played at our wedding. Your music set the mood and made our day magical.  Not only do you play incredible music but you were so accommodating when we asked you to play near the pond during the ceremony.
You catered to our every request perfectly and made our day so incredible.  We recommend Lauren as the right addition for anyone who enjoys the harp or wants to make their event unforgettable."
- Joe, Tyringham, MA
---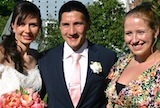 "It was incredible having Lauren as part of our wedding day, she was amazing.  She was a joy to work with leading up to the day, very flexible and open to suggestions.  All of her preparation paid off as she captured the energy, atmosphere and setting of ourselves and our guests, and reflected it in her beautiful melodies at our ceremony.  I whole-heartedly recommend Lauren for any private event or function, you won't be disappointed!"
- Nikki, Portsmouth, NH
---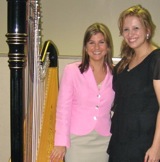 "Lauren was a professional, versatile and experienced harpist who fit in beautifully with our company event. Our clients were delighted, and Lauren's enthusiasm and skill is apparent when you hear her play. You will not be disappointed!"
- Daniella, Boston, MA
---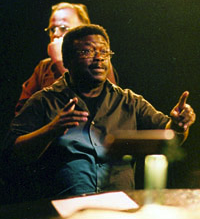 "Because of her outstanding ability as a performer and her positive attitude, I have used Lauren as the harpist for all of my final recording sessions during the past two years."
- Richard Evans, Grammy Award-Winning Producer, Boston, MA
---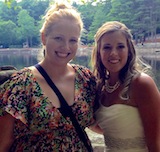 "Lauren played at my outdoor wedding at Coggshall Park in Fitchburg, MA this summer and she was amazing!! She was extremely easy to work with and made me feel very comfortable. I am so glad that I found her and couldn't have made a better choice. My guests were very impressed and loved the sound of the harp. I'd refer her to anyone! You wont be sorry…"
- Ashley, Fitchburg, MA
---
"Lauren Baker is a very accomplished musician. She is highly skilled on her instrument and is capable of playing just about anything that's possible to play on the Harp. In addition, she possesses a wonderful positive attitude which makes recording and working with her a real joy. If she is available, I wouldn't want anyone else playing harp for me in my recording sessions."
- Daniel Gil, Sharon, MA
---
"Lauren came to the rescue after our first Harpist backed out 2 weeks before our wedding. She did an amazing job playing during our ceremony and was a pleasure to work with. I would absolutely recommend her to anyone!"
- Carolynn, Reading, MA
---
"Hiring Lauren was the perfect choice for my private function! Punctual, professional and prepared, Lauren's playing elegance and wonderful personality was a perfect ambiance-setting tone for my event. I would highly recommend her services to anyone considering her for a function."
- Bryan, North Framingham, MA
---
"Lauren made our wedding ceremony and cocktail reception truly memorable! Not only is her music amazingly beautiful, she is such a pleasure to work with! She came to our consultation prepared and made great music suggestions.
I totally recommend Lauren for your wedding. As many of you know, when you decide to get marry, the cost of the wedding keeps adding up and up and vendors like Lauren makes it possible to have an excellent wedding because her cost is very reasonable. Try her for yourself, you'll be so glad that you did!!!"
- Taylor, Boston, MA
---
"I'm so happy I chose Lauren to play during my ceremony/cocktail hour at my June 2012 wedding at the Seaport Hotel in Boston. Lauren was very professional and easy to work with – she always responded to my questions right away, and gave me several wonderful piece suggestions for both the ceremony and cocktail hour. I would recommended Lauren to any bride who is looking to add a touch of elegance to their special day!
- Kathryn, Boston, MA
---
"Thank you for making Kate and Aaron's wedding even more special. Your music during the ceremony was perfectly lovely. And during the cocktail hour it was so beautiful to enjoy your playing while our guests began celebrating."
- Maureen (Mother of the Bride), Boston, MA
---
"Excellent experience. Thorough and accommodating communication/planning prior to event. Worked with bride to ensure desired music selection. Was willing to stay later than planned as evening went longer than expected and all were enjoying her music. A wide range of ages attending and her varied repertoire / eclectic range of music had something for all tastes. Would highly recommend."
- Anne, Boston, MA
---
"Thank you SO much for playing in my sister's wedding on Sunday. You did a BEAUTIFUL job! I wish you could have heard all the comments all night long – people loved you!
You are incredibly talented and I so appreciated your beautiful music on Sunday!"
- Dawn, Spencer, MA
---
"Lauren played the harp at our wedding ceremony last month and we couldn't have been happier with her services! Not only is she an extremely talented musician, but she was an absolute joy to work with
She took the time to meet with us and was prompt to respond to every email I sent her. Lauren was able to help us choose our songs for our wedding ceremony and seeing her YouTube videos really helped us to solidify our decisions. I can't say enough good things about Lauren and I will most definitely be referring her to everyone in search of a harpist. Thanks Lauren!
"
- Alley, Boston, MA
---
"I found Lauren though our wedding planner Desiree Spinner. Having a harpist play was a special surprise for my husband who's Mother was a harpist in the Louisville Symphony many years ago. My daughter, the bride,  who lives in Seattle was able to go online and listen to Lauren play different selections and than make her personal choices. Lauren was very flexible also with the type of music to be played at the cocktail party.
Lauren traveled to Cape Cod for the wedding and everything went beautifully including the weather. Lauren was a delight to work with and I highly recommend her."
- Donna, Chatham, MA
---
"Thank you so very much for the absolutely beautiful music you played at my daughter Michelle's wedding.  I have received so many compliments from my guests.  I worked with many vendors in the year and a half I worked on this wedding. None of them were as pleasant to work with as you.  I appreciated  your enthusiasm as we planned the music together.  The lovely music entertained and relaxed both the guests, and bridal party.  I hope everyday of the newlyweds lives, are as lovely as the music that got them started."
- Karen, Salem, MA
---
"We had Lauren for our cocktail hour. Although we didn't get to see her because we were busy with pictures, our guests raved about how great she was. She added a beautiful, unique touch to our wedding and we are so glad that we had her!"
- Krystal, Hull, MA
---
"Lauren was the perfect addition to our wedding. She played during the ceremony, cocktail hour and dinner. She added that extra flair to an already perfect day."
- Christine, Edgartown, MA
---
"Lauren was amazing! She was professional and very easy to work with from start to finish. She is an incredible harpist and her beautiful sound was exactly what I was looking for at my wedding. Lauren also accompanied my friend who sang during the ceremony. She was so accommodating in working with my friend beforehand to ensure the sound was right. My only regret was not having a video of the ceremony! I would highly recommend Lauren Baker!"
- Gabby, Waltham, MA
---
"We hired Lauren Baker (The Modern Harpist) to play at our wedding in August 2013. Our experience working with Lauren was excellent and we would highly recommend her. Lauren played during our ceremony and reception, and was a tremendous addition to the atmosphere. She offers a wide range of music that appeals to a variety of audiences and plays all of it beautifully.
Thank you Lauren for your hard work and professionalism!"
- Ryan, Weston, MA
---
"My husband and I wanted something traditional at our wedding and we decided on a harpist for our ceremony. Looking at gigmasters.com, we came across Lauren's profile and listened to some samples. It was the perfect mix we were looking for – traditional wedding ceremony music with a mix of contemporary music. Lauren was responsive via email from the initial contact to the detailing, all the way to the actual day. We highly recommend her!"
- Ella, Newport, RI
---
"For my wedding I knew I wanted a Harp for the music. I went online and found Lauren, The Modern Harpist.
From the start she was easy and great to be in communication with. She made the process of booking her talent super easy! She was so flexible and even drove to Newport, RI for my wedding.
Words cannot express how talented she is and how beautiful the music was throughout the ceremony. Everyone of my guests came up to me at the reception and complimented how beautiful the music was.
If you are looking for a Harpist for your special event I would recommend Lauren hands down, you will not be disappointed!"
- Rachel, Newport, RI
---