Labor Day Weekend in Andover
It was hot and humid this September, but love was still in the air. I was honored to join Nancy and Jeff for their elegant wedding ceremony and cocktail hour at the Andover Country Club.
I stationed myself next to the altar and enjoyed a stunning view overlooking the entire golf course. I started with selections from Chopin and Vivaldi while mingling with a few guests during the prelude. Nancy's bridesmaids made their way down the long outdoor aisle to Ave Maria. Nancy herself was a vision walking to Pachelbel's Canon in D. The couple's ceremony was heartfelt and touching, and their vows unforgettable. For a moment even I felt weepy! We celebrated their joy and heralded the new couple with Trumpet Voluntary as they walked away together.
I was so happy to be a part of this wedding and cocktail hour, and I'm grateful to know I set the tone for a happy family to come. I wanted to share Nancy's kind words and some delightful pictures I took on her special day
"Lauren Baker is a great harpist! She plays beautifully. She set the perfect tone for our wedding. She was very helpful in our selection of music. It was like icing on the cake for our perfect day!! Many people said the sound of the harp was a beautiful accent to a beautiful ceremony. We received many comments from our guests praising the music during our ceremony and cocktail hour.  I almost wish I was a guest rather than the bride so that I could have heard even more. Lauren is truly amazing and she added the perfect finishing touch to our lovely ceremony. Our guests succumbed to the romance of our day the moment they stepped on the grounds and heard her beautiful music. Her talent excels on all levels and is simply a gift to anyone who uses her services."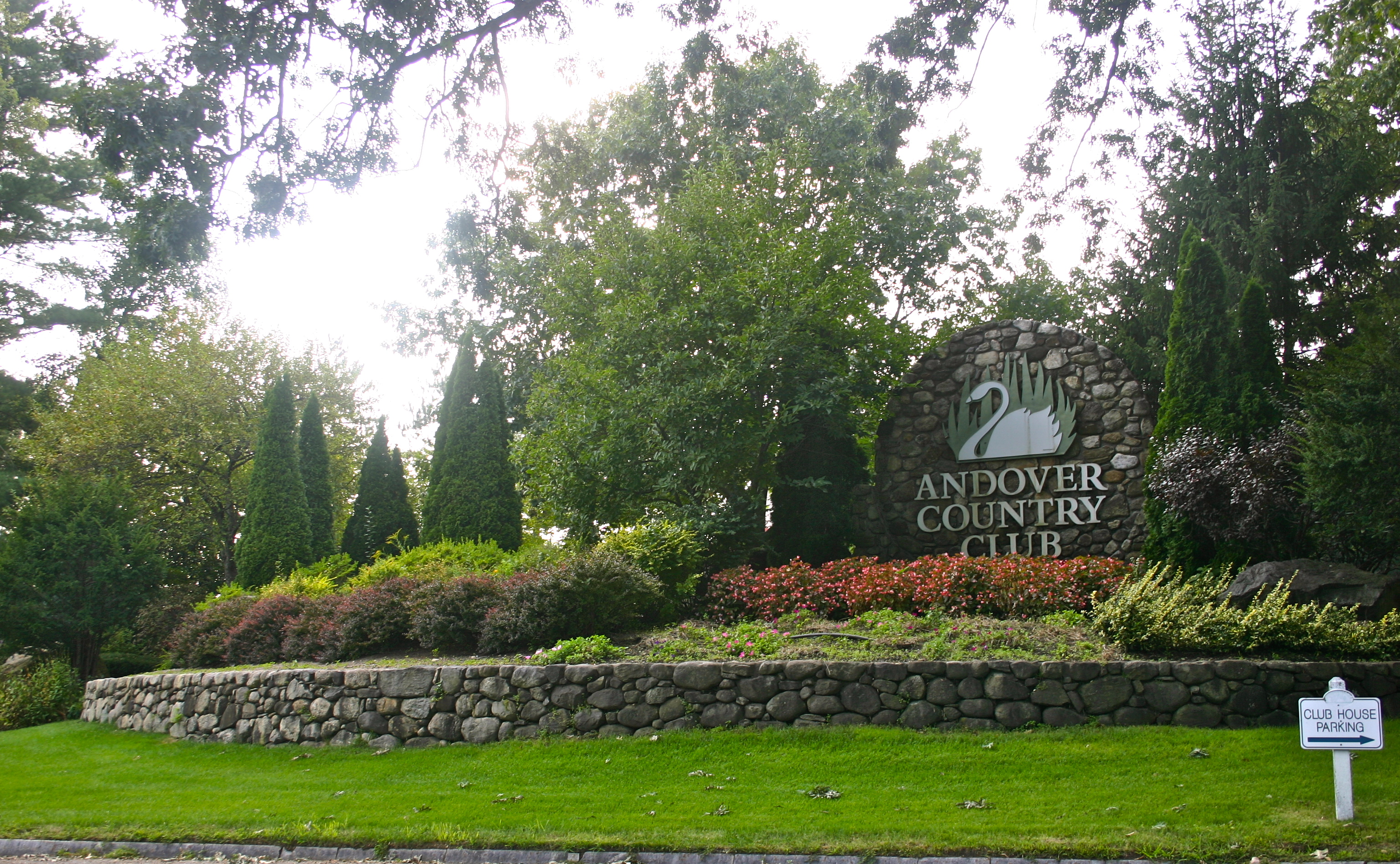 The adorable swan on the entrance sign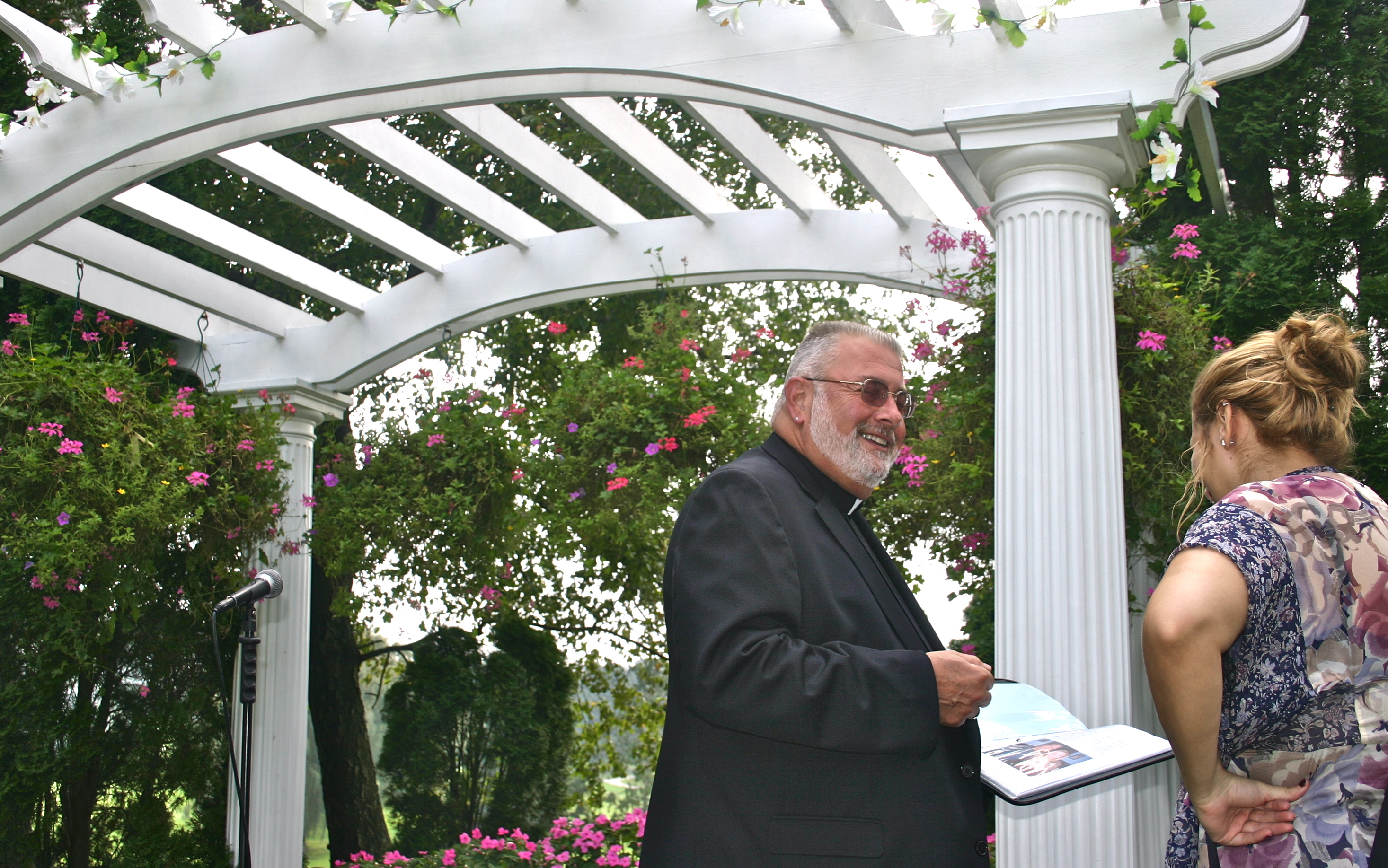 Laughing and going over the ceremony schedule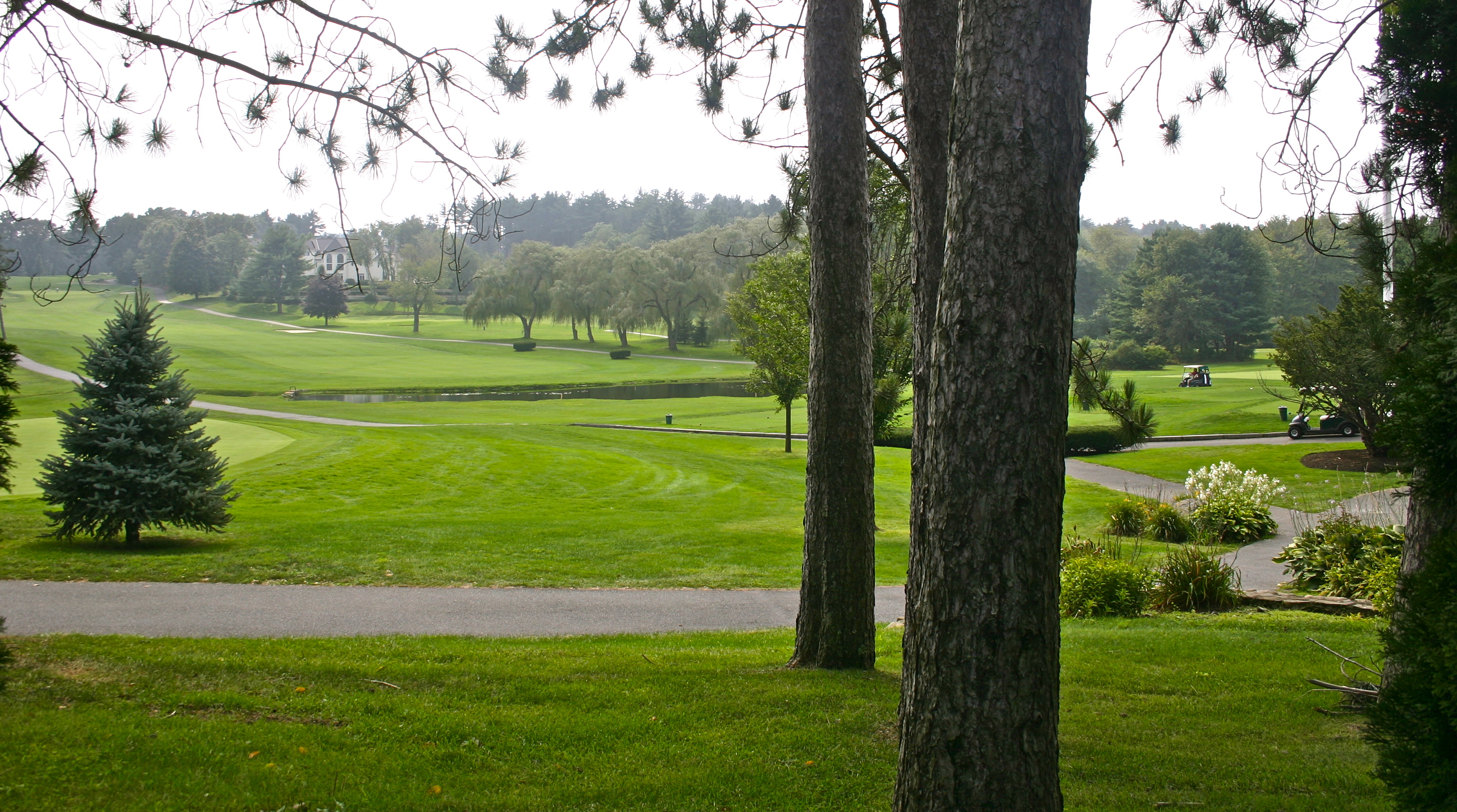 View of the expansive golf course from the ceremony site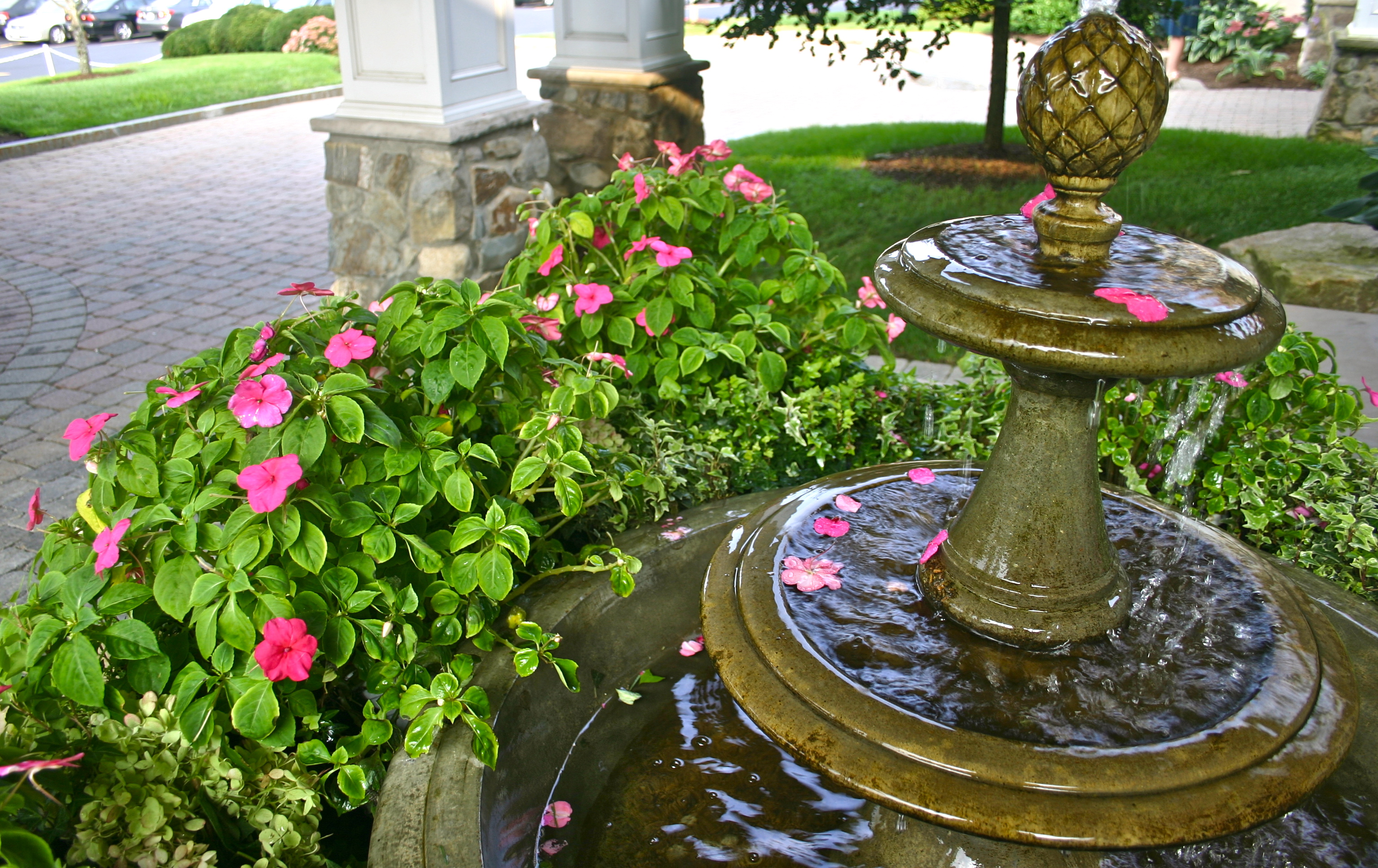 The peaceful fountain that greeted me at the front door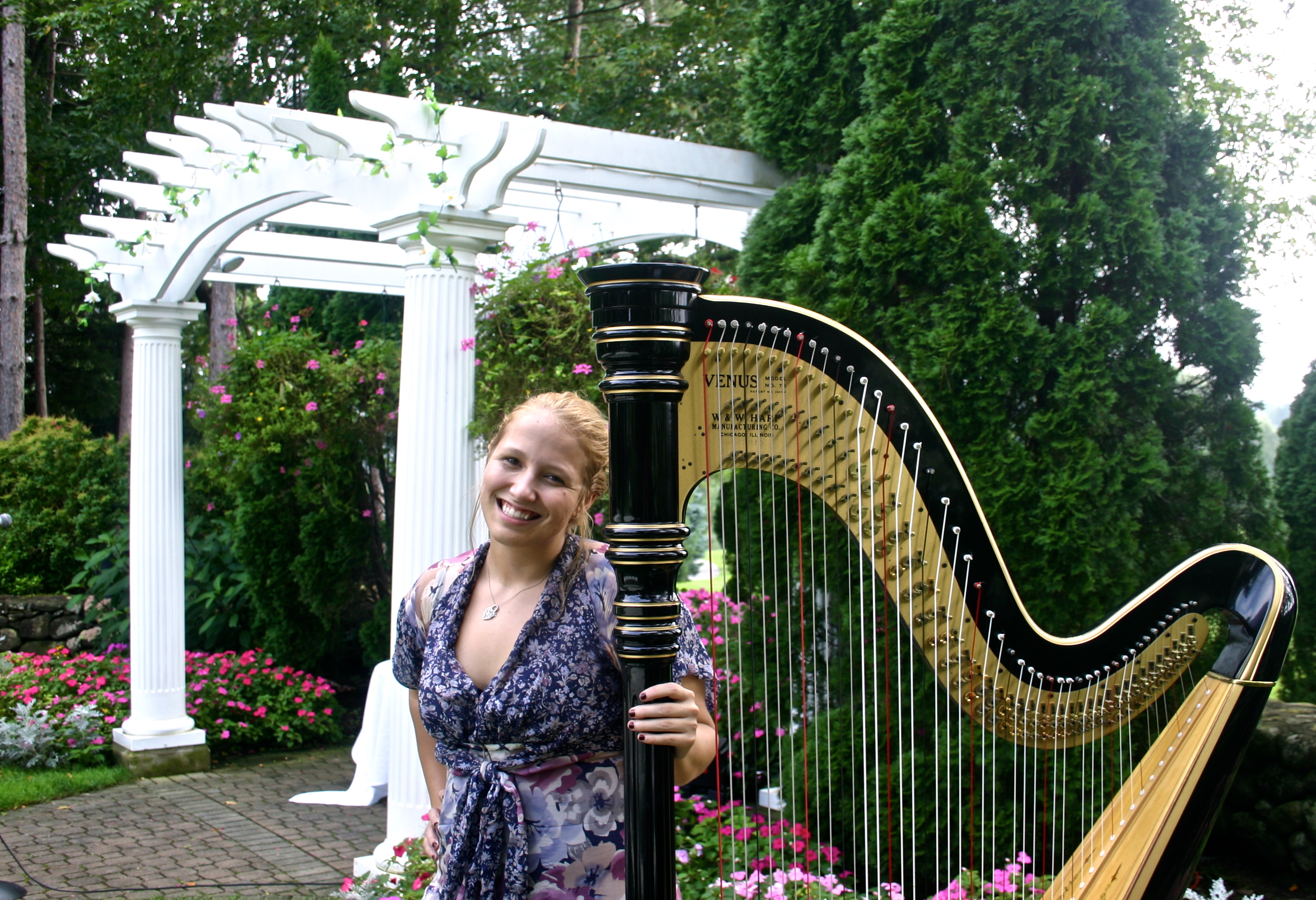 All set up and ready to play!