A Church Wedding in Chatham
Just a couple weeks before the June wedding, I was asked by a harpist friend of mine to fill in. I was glad I got a chance to coordinate with the bride's mother Susan and make the trip to Chatham, MA on Cape Cod to the Holy Redeemer Church.
The music selections were traditional and flowed together beautifully: Ave Maria by Schubert for the mothers' processional, Prelude No. 1 by Bach for the bridesmaids, Pachelbel's Canon in D for the bride, and Mendelssohn's Wedding March for the recessional.
I enjoyed visiting the town and exploring the church grounds. Here are some pictures from the special day: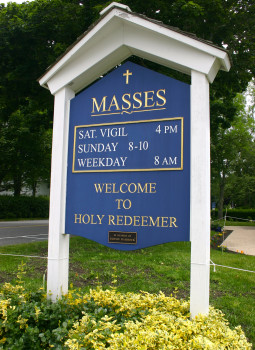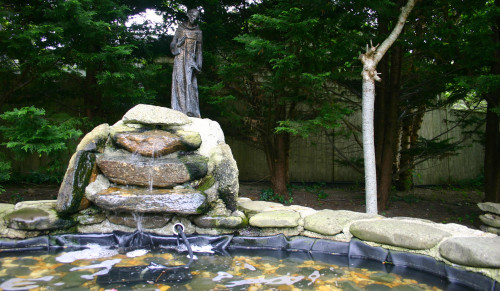 A serene fountain at the back of the church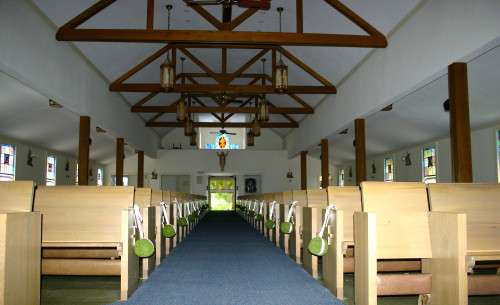 A view of the dramatic aisle out to the street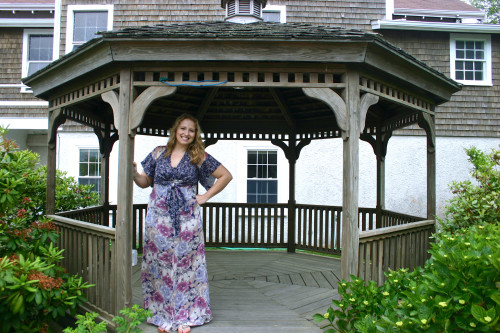 A fun photo opportunity in an outside gazebo!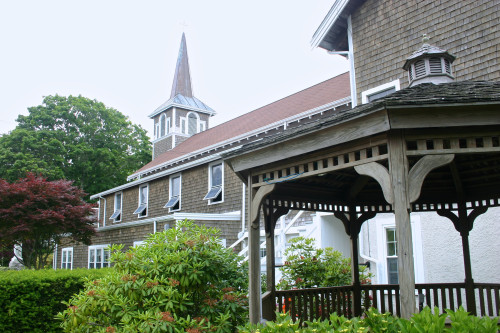 The cute church matching the Cape Cod style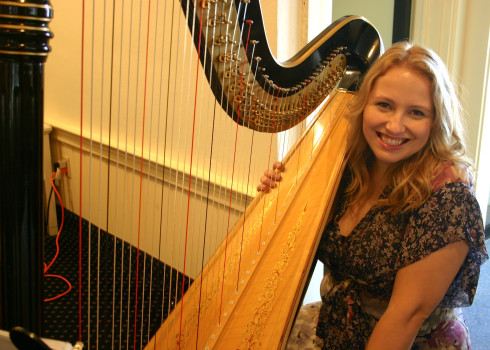 All plugged in, ready to go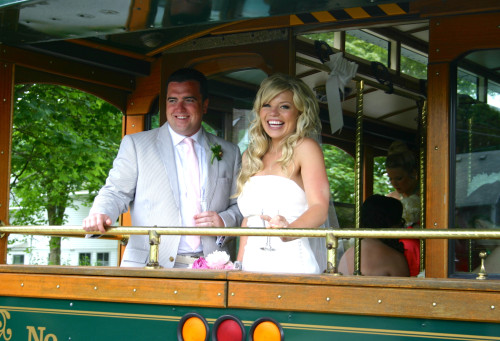 The happy couple on a trolley on their way to a beachside reception