Just a couple weeks before the June wedding, I was asked by a harpist friend of mine to fill in. I was glad I got a chance to coordinate with the bride's mother Susan and make the trip to Chatham, MA on Cape Cod to the Holy Redeemer Church.
The music selections were traditional and flowed together beautifully: Ave Maria by Schubert for the mothers' processional, Prelude No. 1 by Bach for the bridesmaids, Pachelbel's Canon in D for the bride, and Mendelssohn's Wedding March for the recessional.
I enjoyed visiting the town and exploring the church grounds. Here are some pictures from the special day: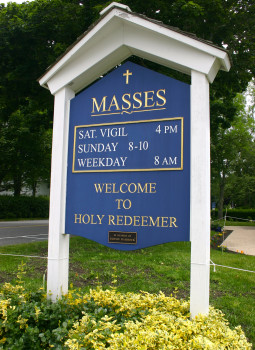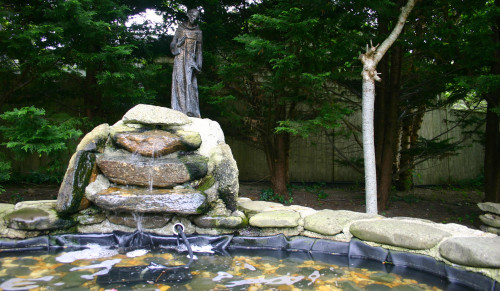 A serene fountain at the back of the church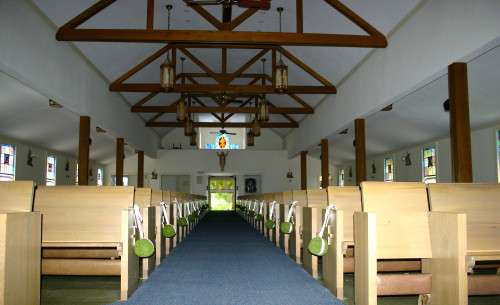 A view of the dramatic aisle out to the street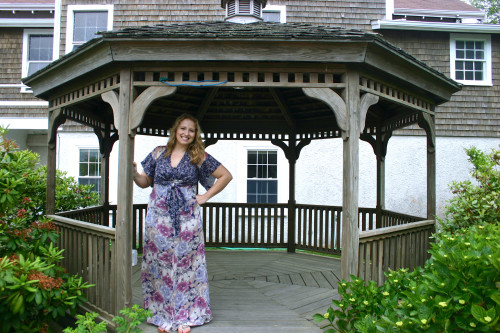 A fun photo opportunity in an outside gazebo!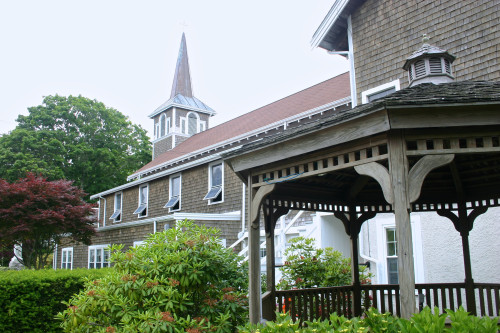 The cute church matching the Cape Cod style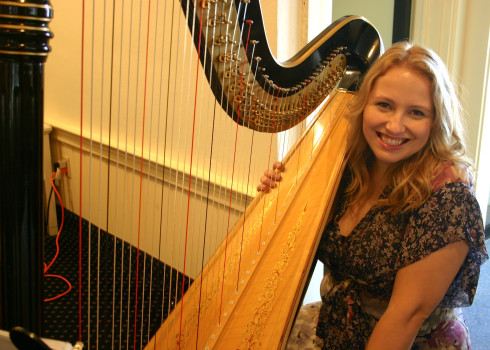 All plugged in, ready to go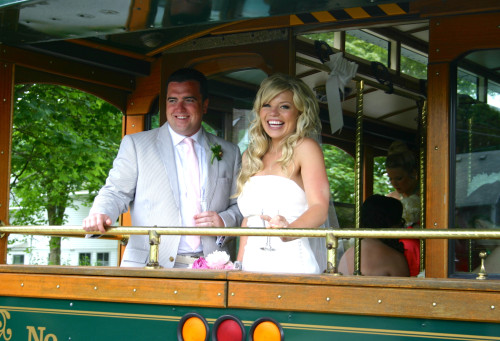 The happy couple on a trolley on their way to a beachside reception
I immediately fell in love with the view from the Zukas Hilltop Barn in Spencer, MA. Craig and Daryl invited me to be a part of their wedding with an unforgettable landscape and wonderful hospitality.
I played Pachelbel's Canon in D as Daryl walked with her father down the aisle. During the ceremony, I played Come Away With Me by Norah Jones as a solo interlude. The couple walked back to Beethoven's Ode to Joy.
Hope you enjoy these scenic pictures!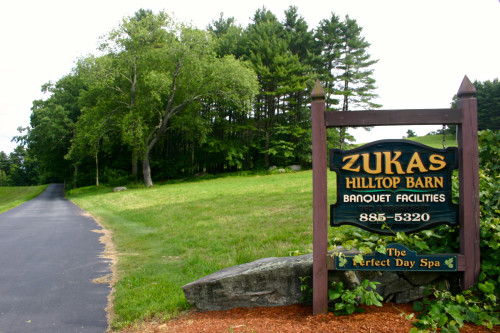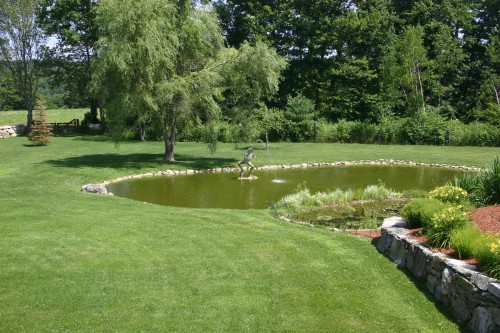 A pond with a fun fountain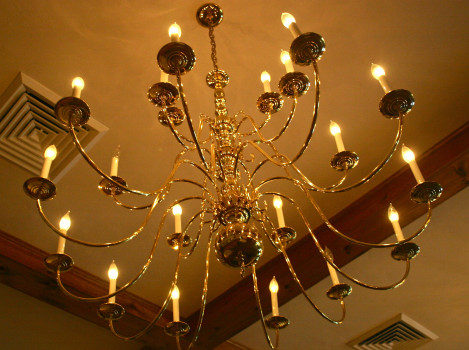 Beautiful chandelier inside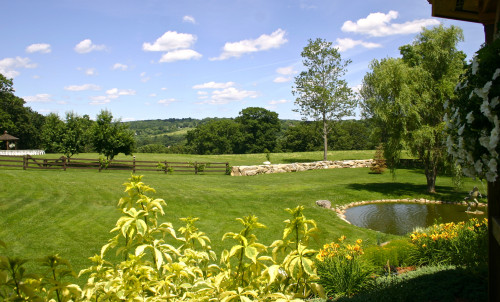 Impressive view of the landscape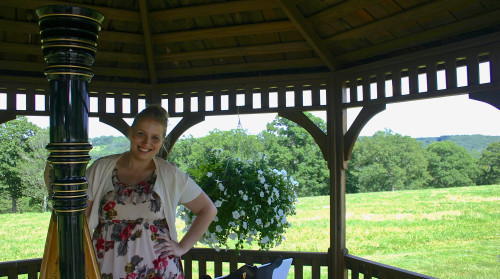 All set up in a gazebo overlooking the valley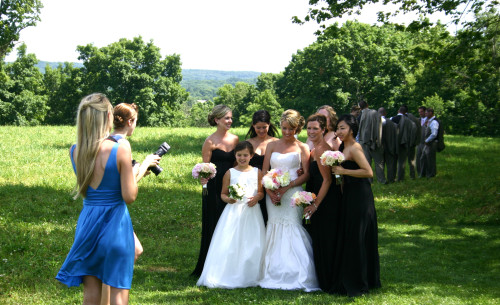 The bride and bridal party taking pictures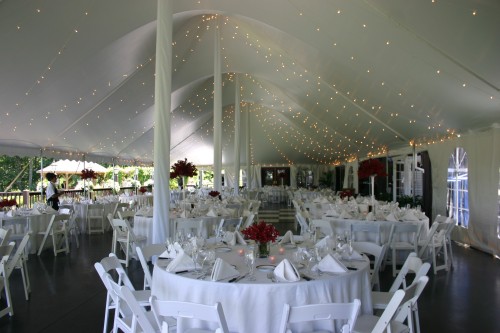 Beautiful dining area in the tent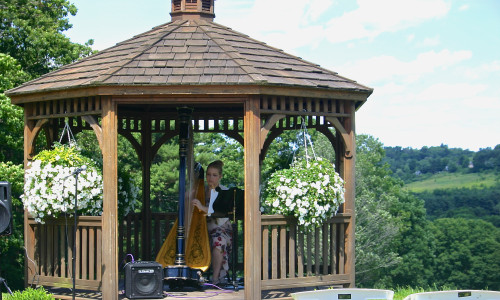 Playing prelude music with the amazing backdrop
On a dark and stormy night in Boston, I took shelter and played at the historic Old South Meeting House for Allison and Alan's wedding. I had never visited this tourist favorite before and was happy to hear the beautiful acoustics inside.
We had a particularly bad storm outside so I played extra prelude music while the wind-blown guests arrived. I played Pachelbel's Canon in D for the bridesmaids, Wagner's Wedding March for Allison's processional, and Mendelssohn's Wedding March for the recessional.
Allison had this to say in her review on my profile on The Knot:
"Lauren is a very talented harpist, and was the perfect choice for our wedding in Boston. She was very professional throughout the entire wedding planning process, was very accommodating and open to our requests, and was there early on the big day. She even played a few extra (lovely!) songs when inclement weather delayed the start of our ceremony. Walking down the aisle to Lauren's beautiful notes was a dream come true! Neither we, nor our guests, could say enough about her. We would strongly recommend Lauren to anyone looking for a harpist for their wedding!"
Enjoy these moments!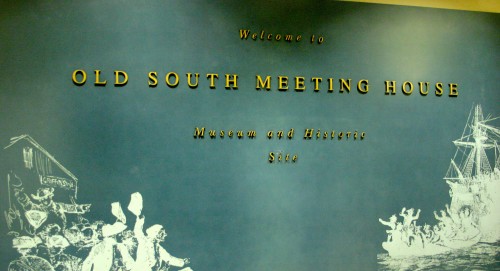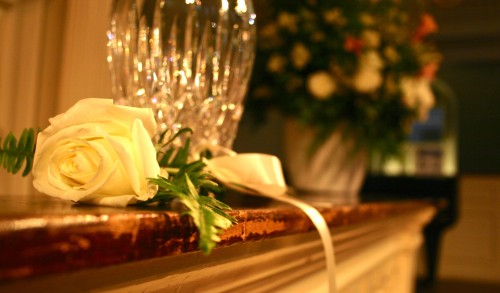 An elegant flower on the mantle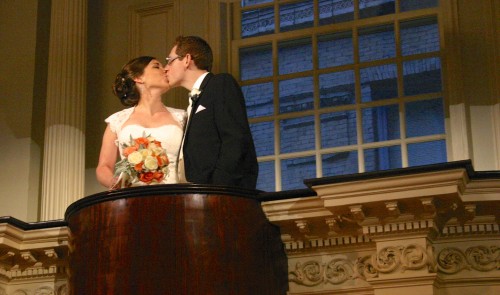 Aly and Alan taking photos above the altar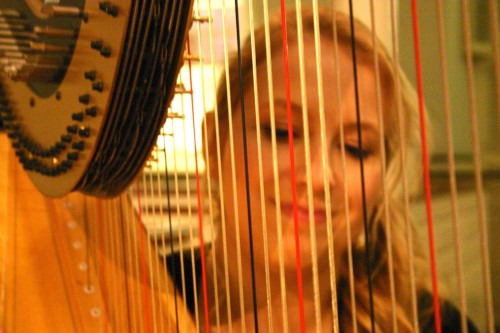 A view between the strings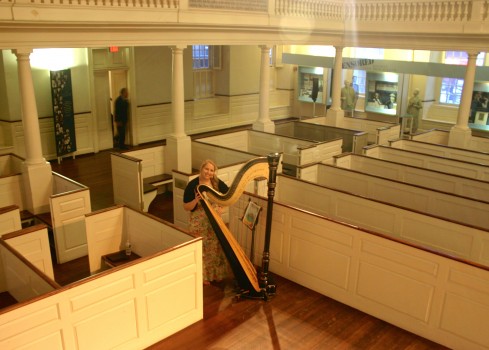 A view from above, among the pews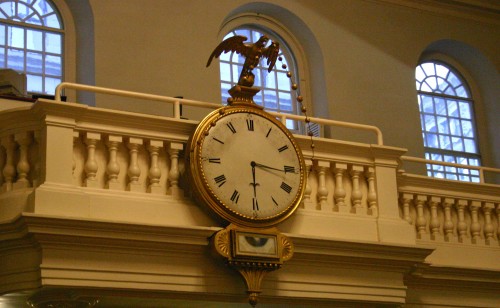 The regal clock keeps time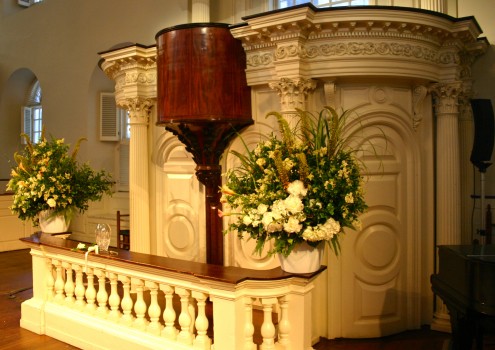 The awe-inspiring altar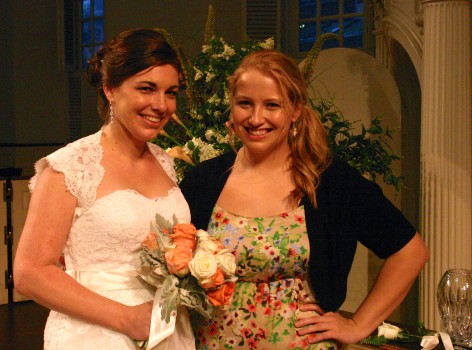 The bride Aly and I
I think if any venue could be classified as "fairy tale" worthy, this one would be it. I traveled west to The Berkshires to Santarella in Tyringham. The buildings and grounds reminded me of a fantasy land where the gardens are always in full bloom. I was excited to play for Daniel and Joseph's ceremony and cocktail hour in such a dreamy setting.
Next to a flowing brook, I performed Bach's Prelude in C and La Vie En Rose. The couple also released a box of butterflies just before they walked back down the grassy aisle.
Here's what Joseph had to say:
"Thank you for such a tremendous experience. Your music is awe inspiring with a gentle disposition and we were fortunate you played at our wedding. Your music set the mood and made our day magical. Not only do you play incredible music but you were so accommodating when we asked you to play near the pond during the ceremony.
You catered to our every request perfectly and made our day so incredible. We recommend Lauren as the right addition for anyone who enjoys the harp or wants to make their event unforgettable."
Enjoy my pictures!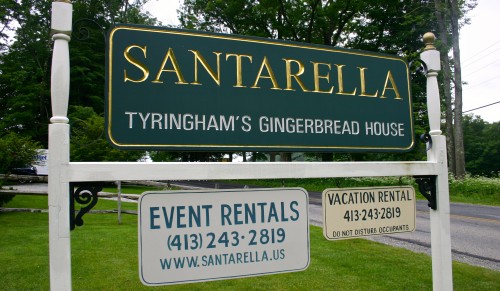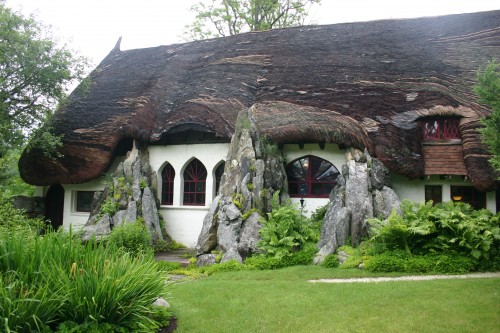 The dining hall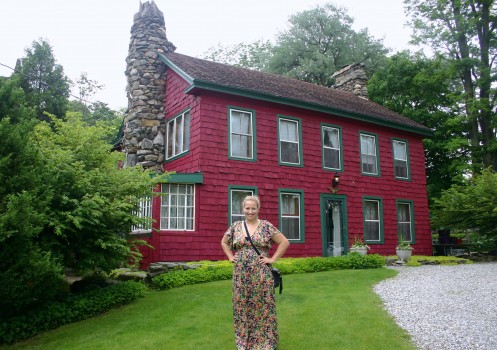 A guest house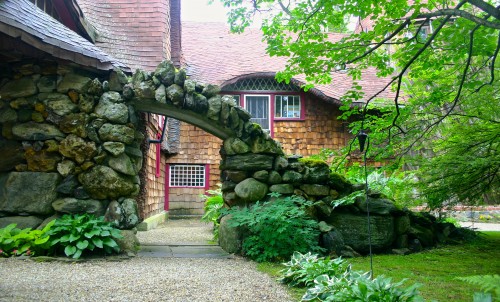 One of the coolest doorways!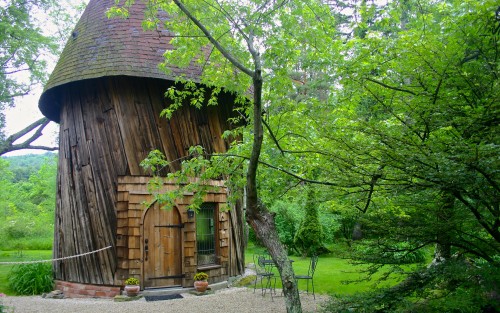 The secluded fairy tale cabin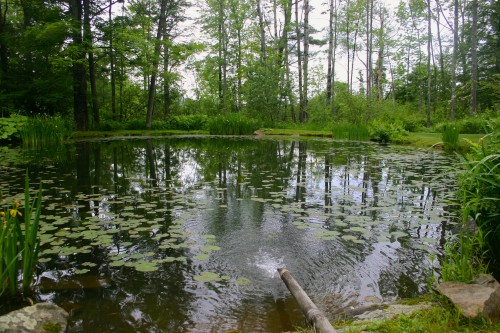 A lush pond on the grounds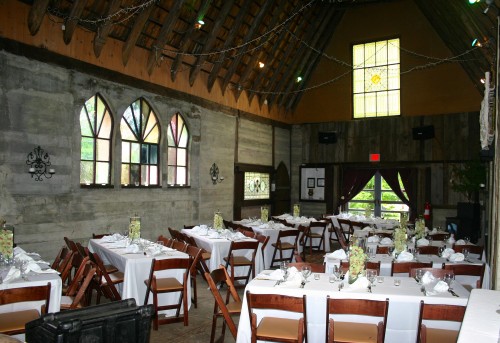 Inside the dining hall, all set for dinner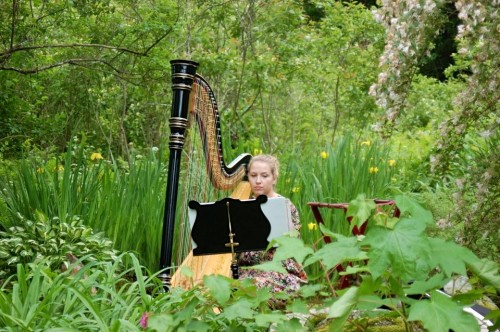 My picturesque position during the ceremony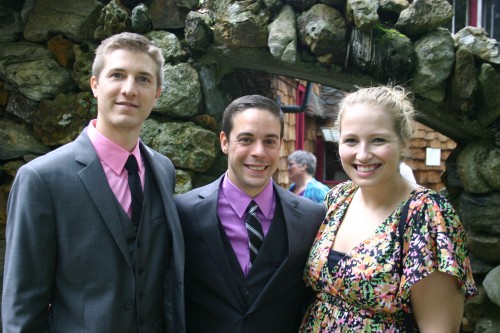 With the wonderful couple!
In the summer of 2011, my boyfriend and I took a trip to the Mass Audubon Wildlife Sanctuary in Belmont. As soon as I saw the sprawling gardens and cute mansion on the premises, I told him, "I can't wait to play a wedding here." A year later, my wish came true!
Jaye invited me to be a part of her garden brunch ceremony. We encountered a little bit of rain, but everything turned out great. I played Prelude No. 1 for the bridal party and Pachelbel's Canon for the bride. We ended the whimsical program with Mendelssohn's Wedding March.
Jaye was also nice enough to write this review on WeddingWire:
"Lauren was great! She was incredibly friendly and flexible. I was a bride on a budget and she was such a fantastic value for the price – unbelievable. I got so many comments about her (great ones!) from people who were amazed at what a real, live harpist could add to a ceremony. She made my very simple ceremony into something romantic and genteel. She was fast at responding to emails and easy to reach by phone. She has a lot of experience with weddings so she was able to answer questions and really…help me out, since I had no idea what I was doing! She has a huge repertoire and is happy to learn more if you have something specific in mind. Lauren was awesome!"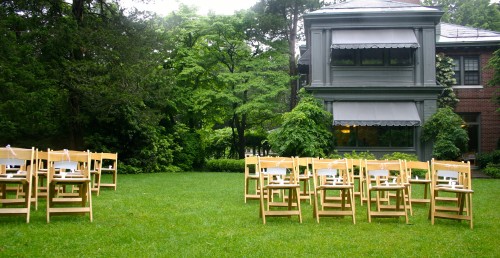 Ceremony seating against a lush green backdrop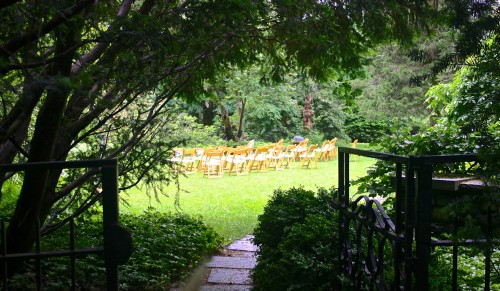 A fairy-tale entrance…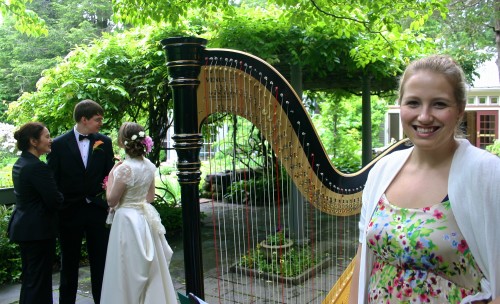 A quick picture while the couple prepares with their officiant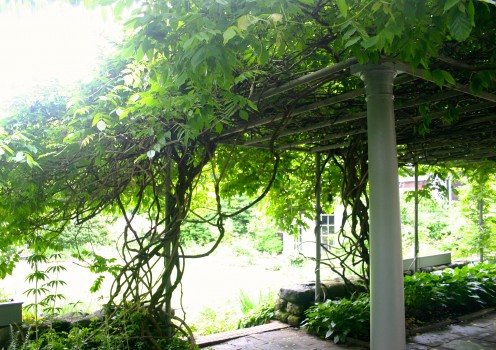 A vine-covered canopy on the patio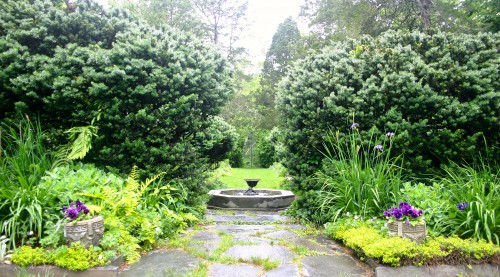 A discreet fountain in the garden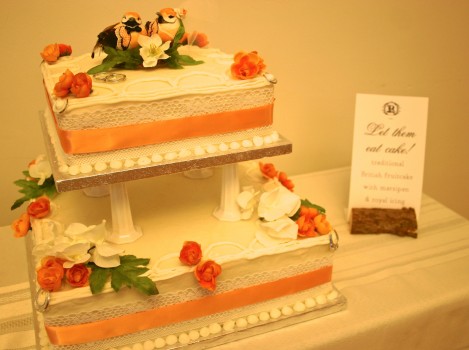 An adorable cake! Complete with lovebirds on top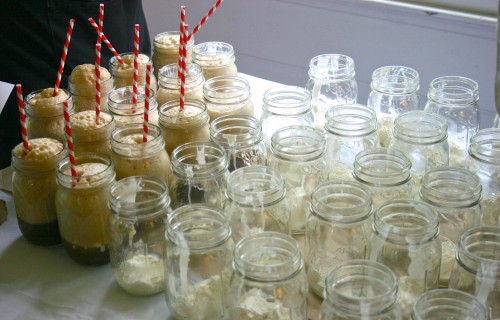 Root beer floats being prepared for the brunch, yum!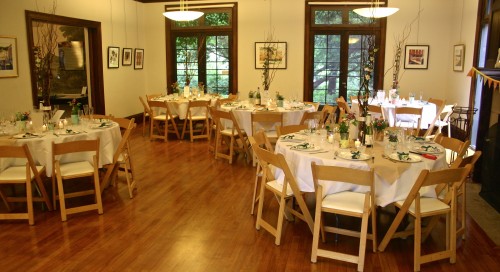 The intimate and open dining room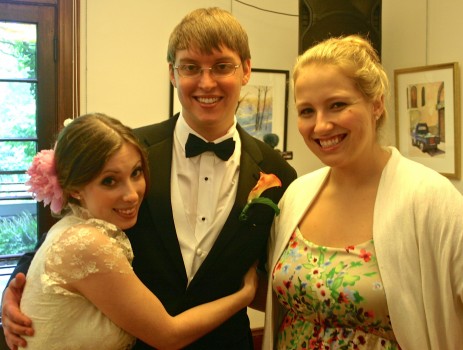 The happy couple and I