One of my favorite parts of playing for weddings and events is gaining full access to some of Boston's swankiest hotels. This Liberty Hotel event is no different!
I was so excited to meet Thuy and Quoc for their luxurious ceremony and cocktail hour. I worked together with Blue Ivy Events to make sure everything went off without a hitch. We started with Air on a G String by Bach for the bridal party and Pachelbel's Canon for the bride. It was a pleasure to listen to such heartfelt yet lighthearted vows from the couple. We ended with Trumpet Voluntary before I headed to the top floor of the hotel for the cocktail hour.
Here's a wonderful review written by the bride on my WeddingWire profile:
"Lauren made our wedding ceremony and cocktail reception truly memorable! Not only is her music amazingly beautiful, she is such a pleasure to work with! She came to our consultation prepared and made great music suggestions.
I totally recommend Lauren for your wedding. As many of you know, when you decide to get marry, the cost of the wedding keeps adding up and up and vendors like Lauren makes it possible to have an excellent wedding because her cost is very reasonable. Try her for yourself, you'll be so glad that you did!!!"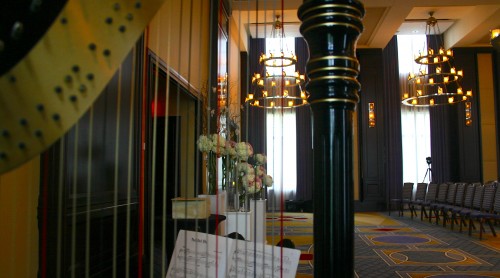 A view of the altar in the ballroom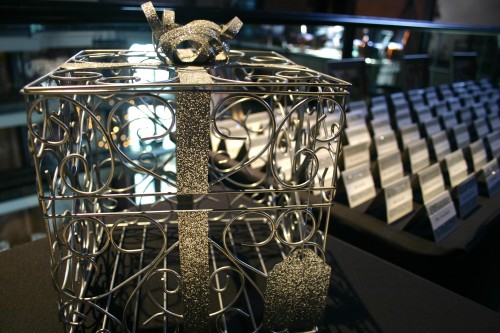 Sparkly decorations and place cards!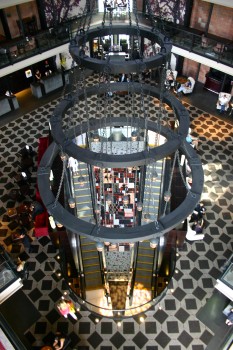 The statement chandelier that hangs in the lobby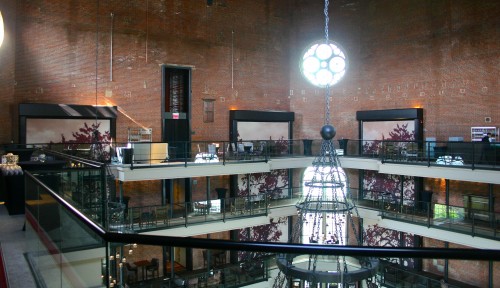 My cocktail hour location, on the fifth floor overlooking the rest of the hotel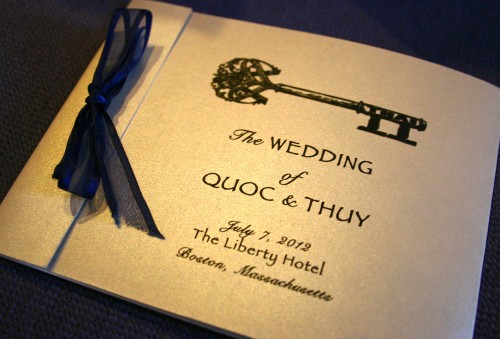 The beautiful programs, I love the design!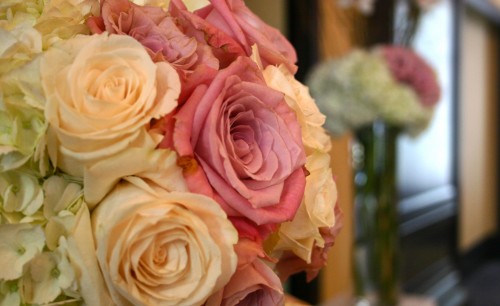 Aromatic and tasteful floral arrangements
This past June I was invited to return to the Seaport Hotel to play for Kathryn and Aaron's wedding ceremony and cocktail hour. I could tell from the moment the guests started to arrive that it was going to be a lively and fun group of people.
For the bridal party and bridal processional I played Pachelbel's Canon in D, and I serenaded the couple with La Vie En Rose as they walked back down the aisle. I moved to another ballroom for cocktail hour where I played selections such as Funny Valentine and All I Ask of You.
Kathryn had this to write afterwards, "I'm so happy I chose Lauren to play during my ceremony/cocktail hour at my June 2012 wedding at the Seaport Hotel in Boston. Lauren was very professional and easy to work with – she always responded to my questions right away, and gave me several wonderful piece suggestions for both the ceremony and cocktail hour. I would recommend Lauren to any bride who is looking to add a touch of elegance to their special day!"
I was also pleasantly surprised to receive a handwritten thank you note from Kathryn's mother Maureen, "Thank you for making Kate and Aaron's wedding even more special. Your music during the ceremony was perfectly lovely. And during the cocktail hour it was so beautiful to enjoy your playing while our guests began celebrating."
Take a look at a few of my pictures: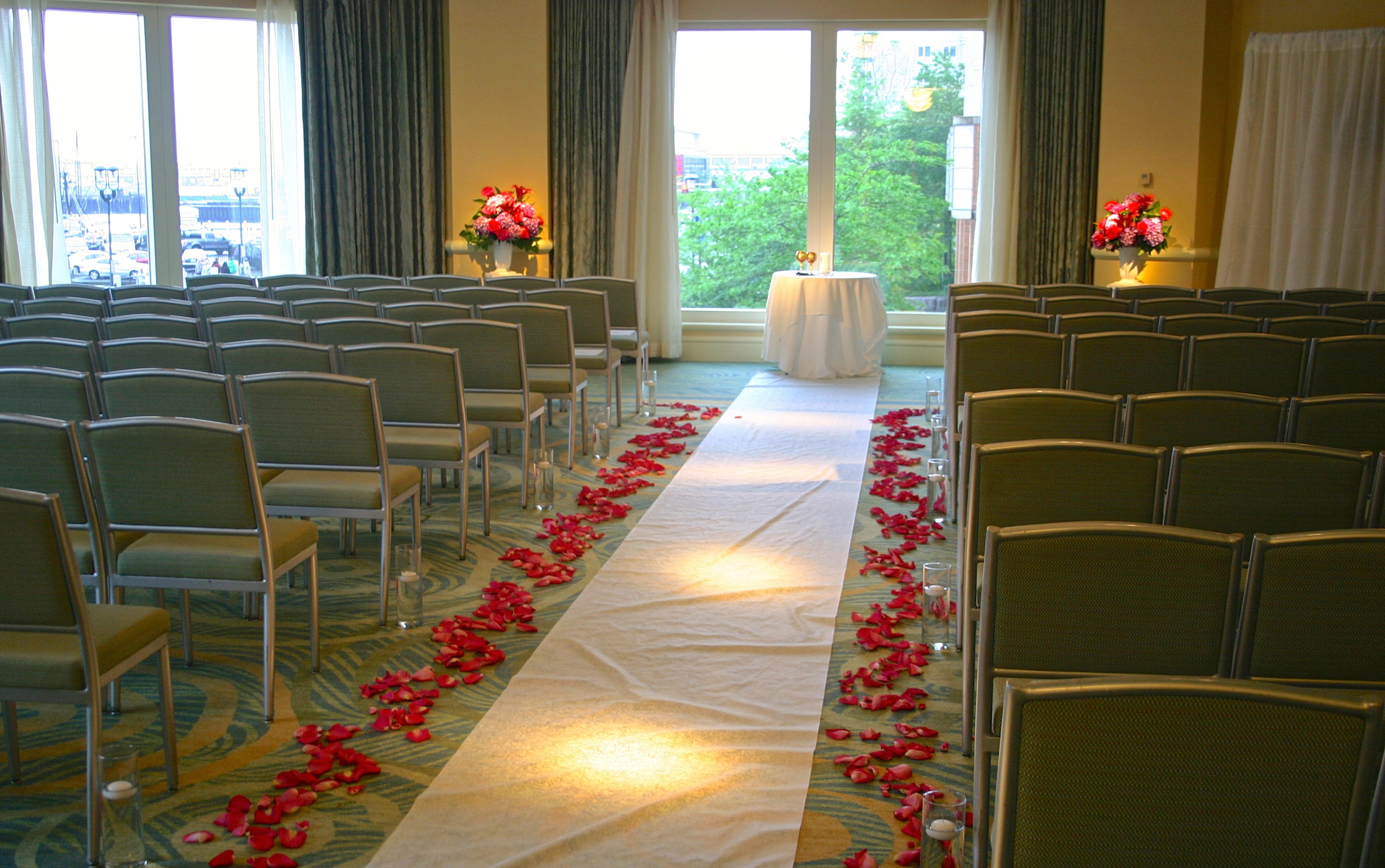 The aisle, freshly rose-petaled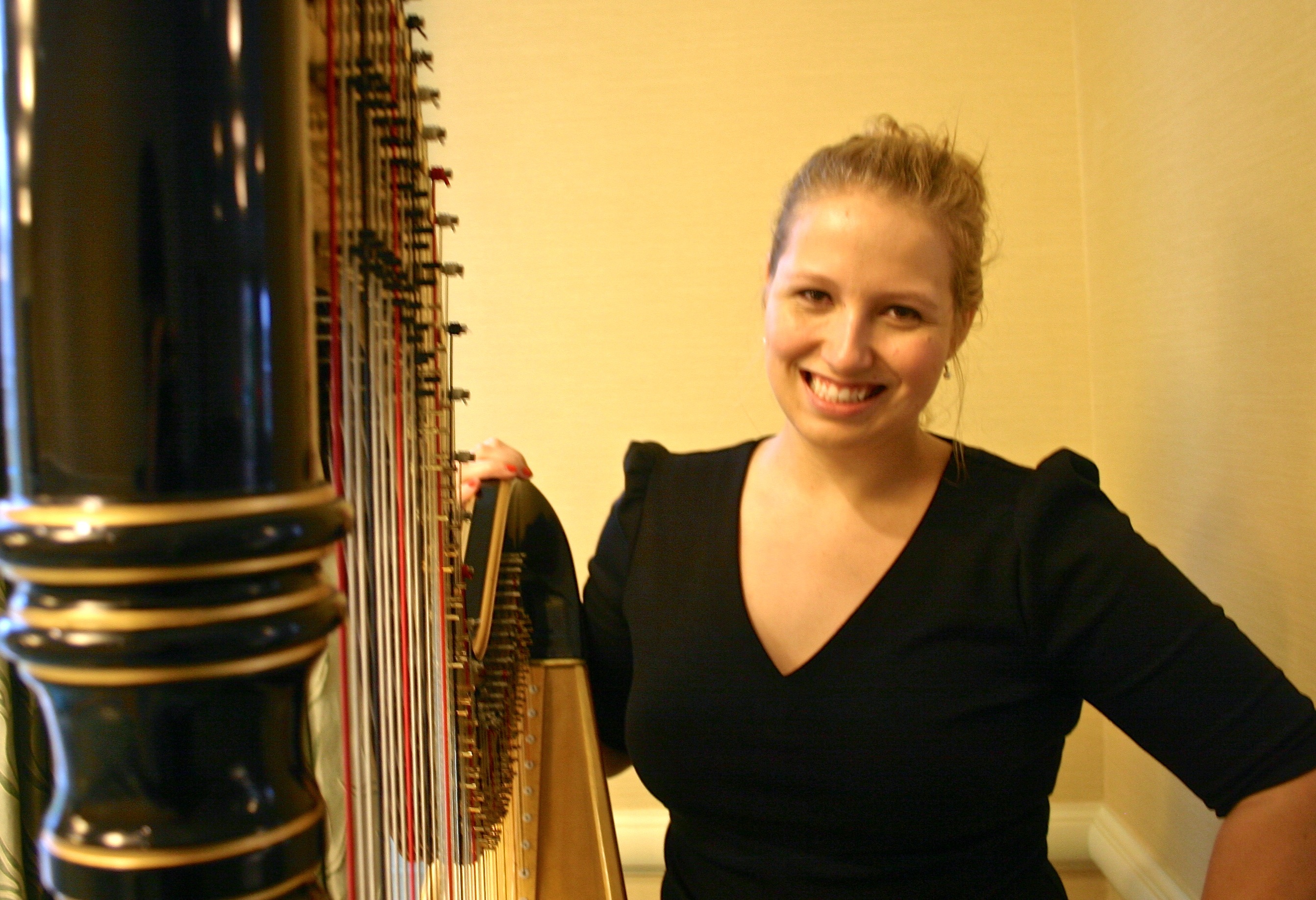 Stationed in my corner halfway down the aisle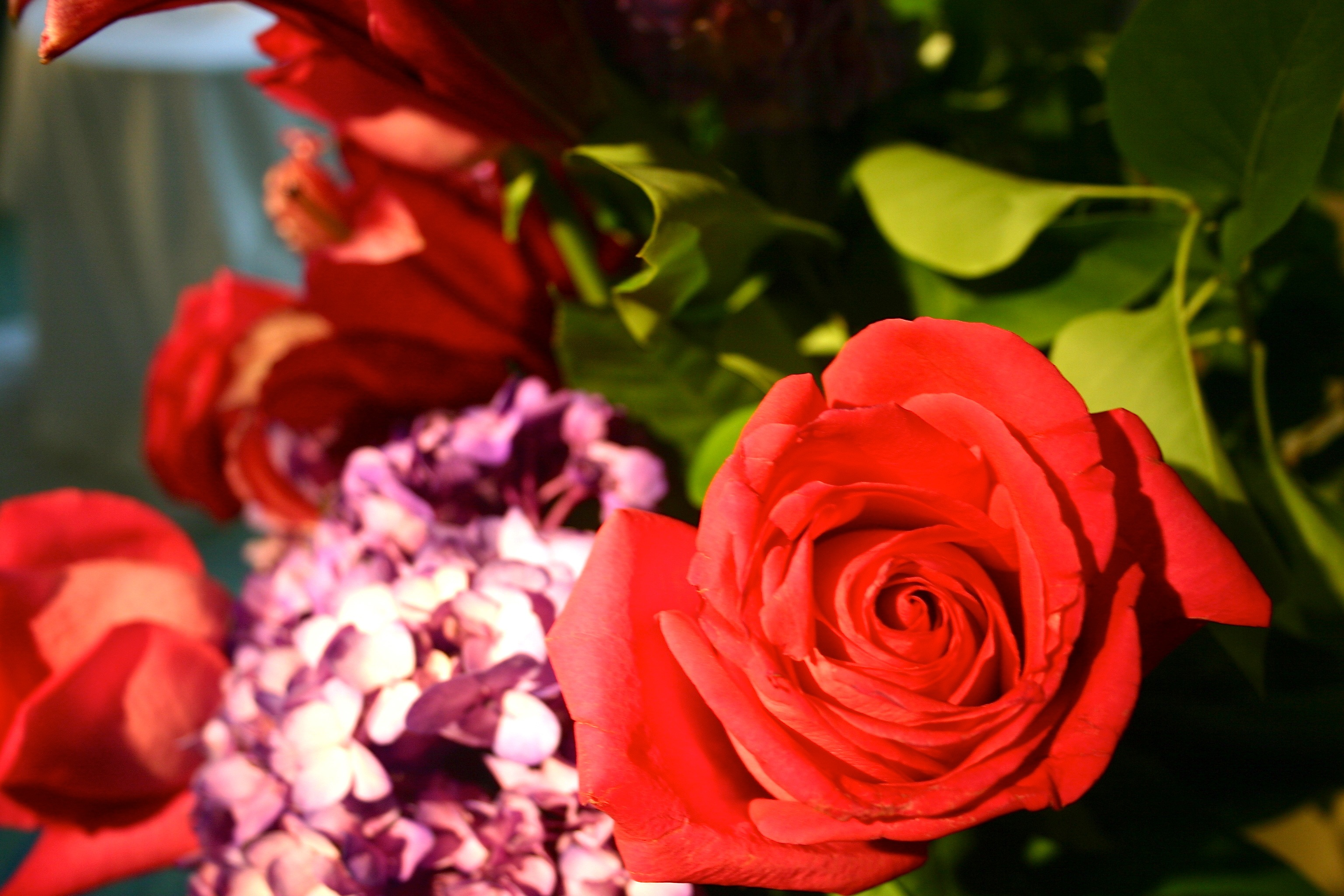 The bold flower arrangement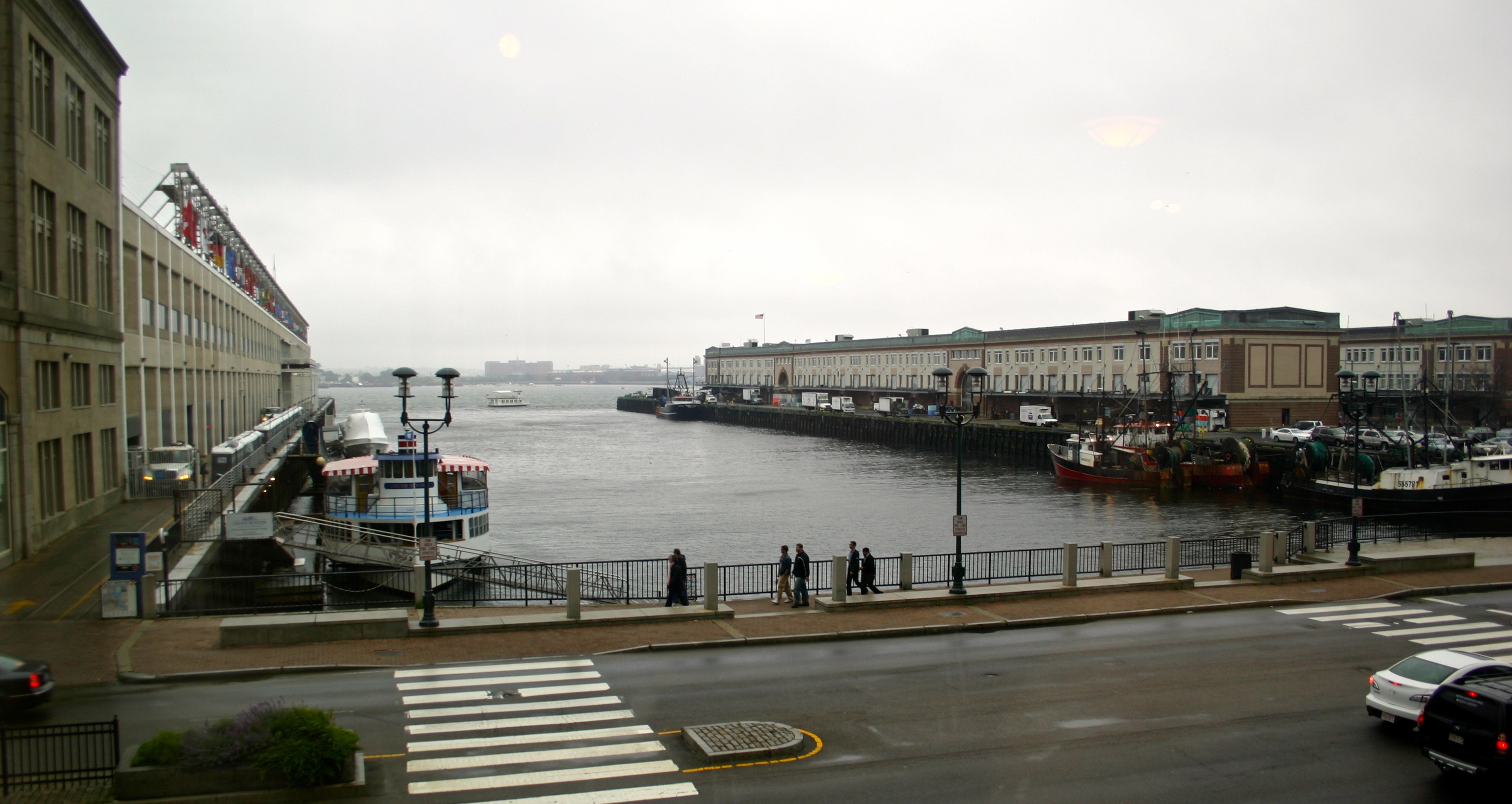 View of the Boston Waterfront through the panoramic windows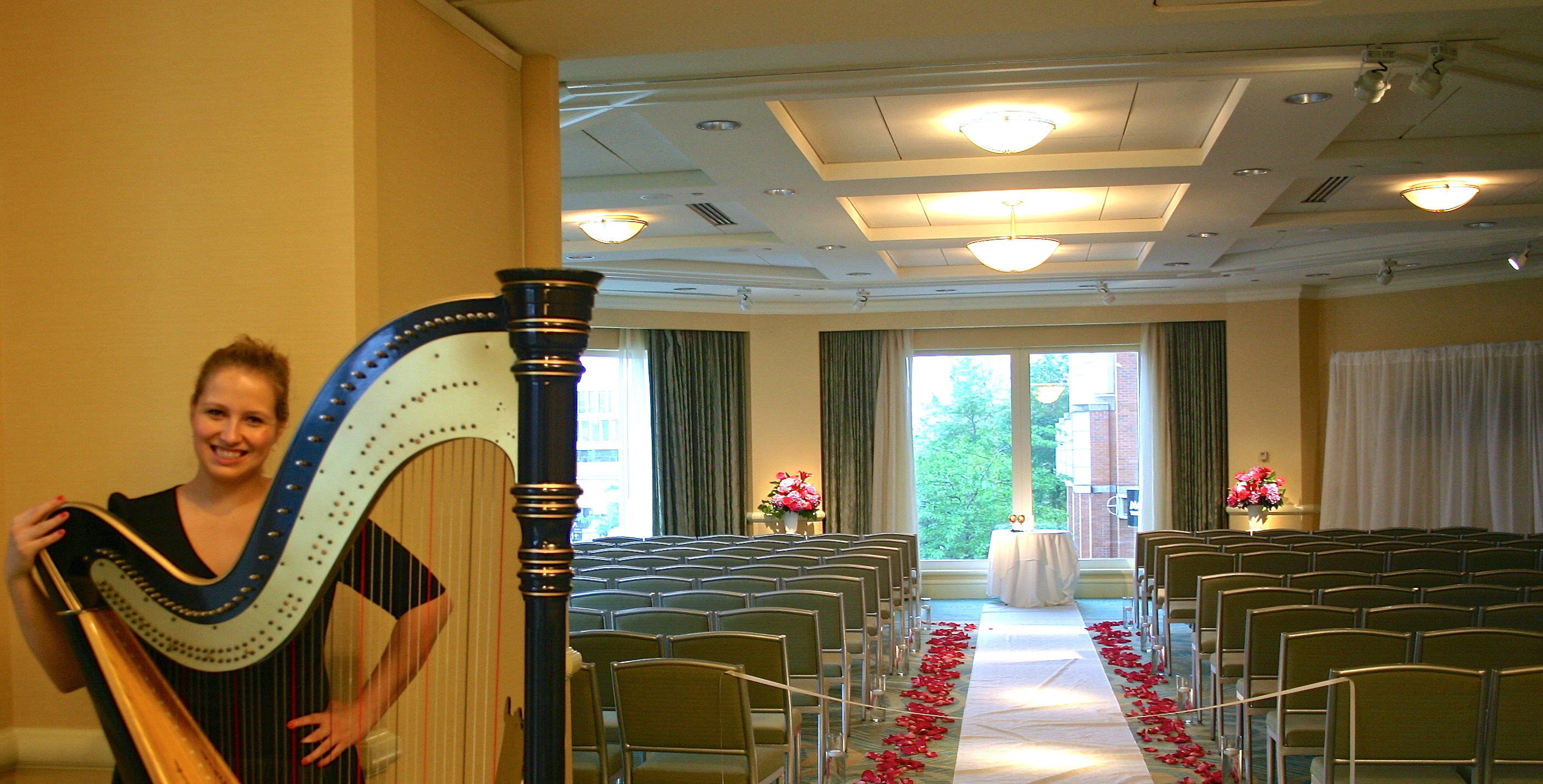 All ready to begin!
Jennifer and David graciously invited me to be a part of their wedding at the Andover Inn. The ceremony was originally planned to be outdoors on the premises, but the rainy morning didn't cooperate and we ended up inside. Everything still turned out wonderfully and I was happy to be a part of it.
I performed selections such as Pachelbel's Canon in D and La Vie En Rose. I've attended a great deal of weddings, but this one was especially touching. Jennifer's 16 year-old daughter spoke during the ceremony to give her blessing to the happy couple. I had to focus on my music to stop myself from crying!
Afterwards, Jennifer told me, "My only regret is that we didn't have you stay longer!"
Here are some moments we captured: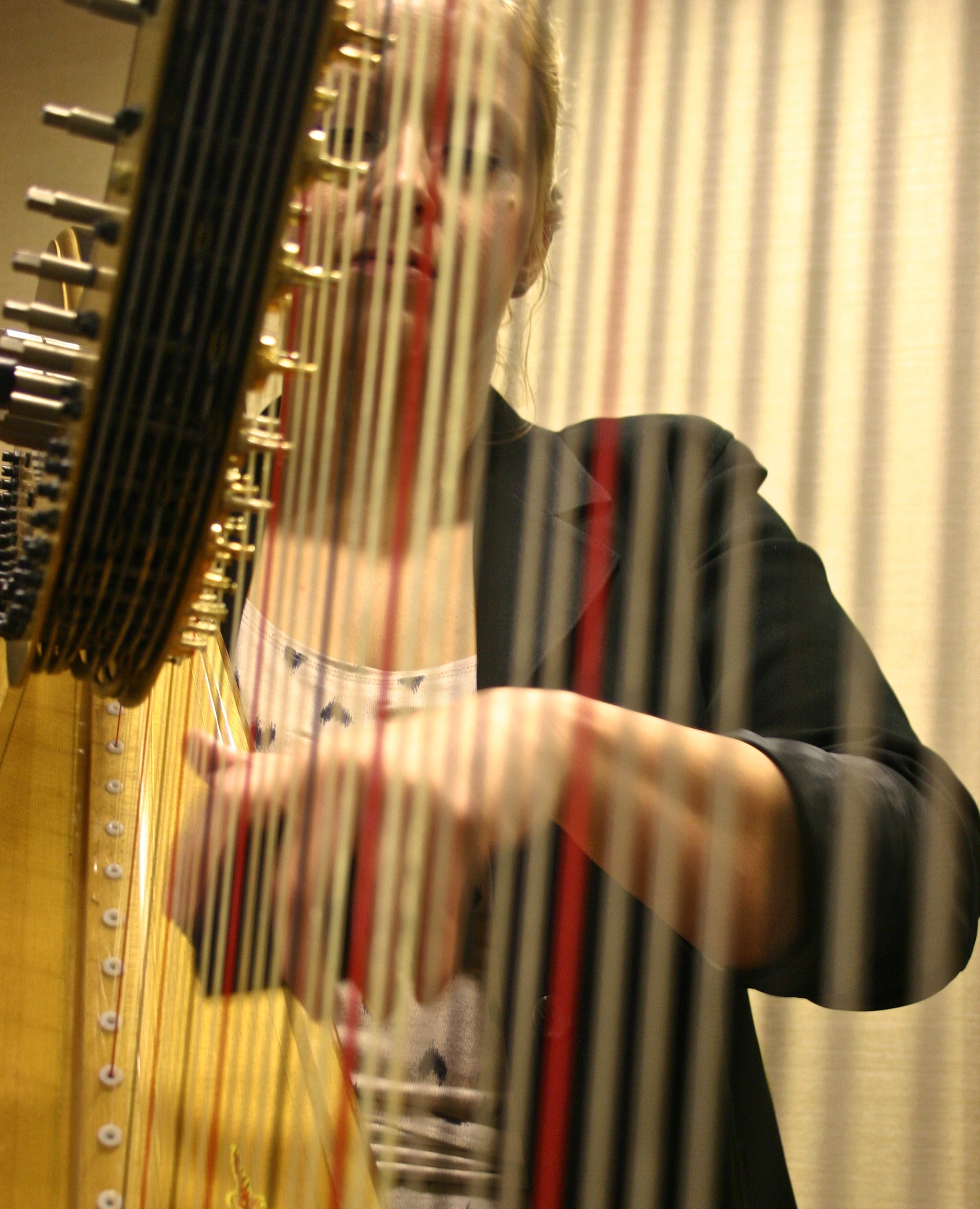 An artistic view through the strings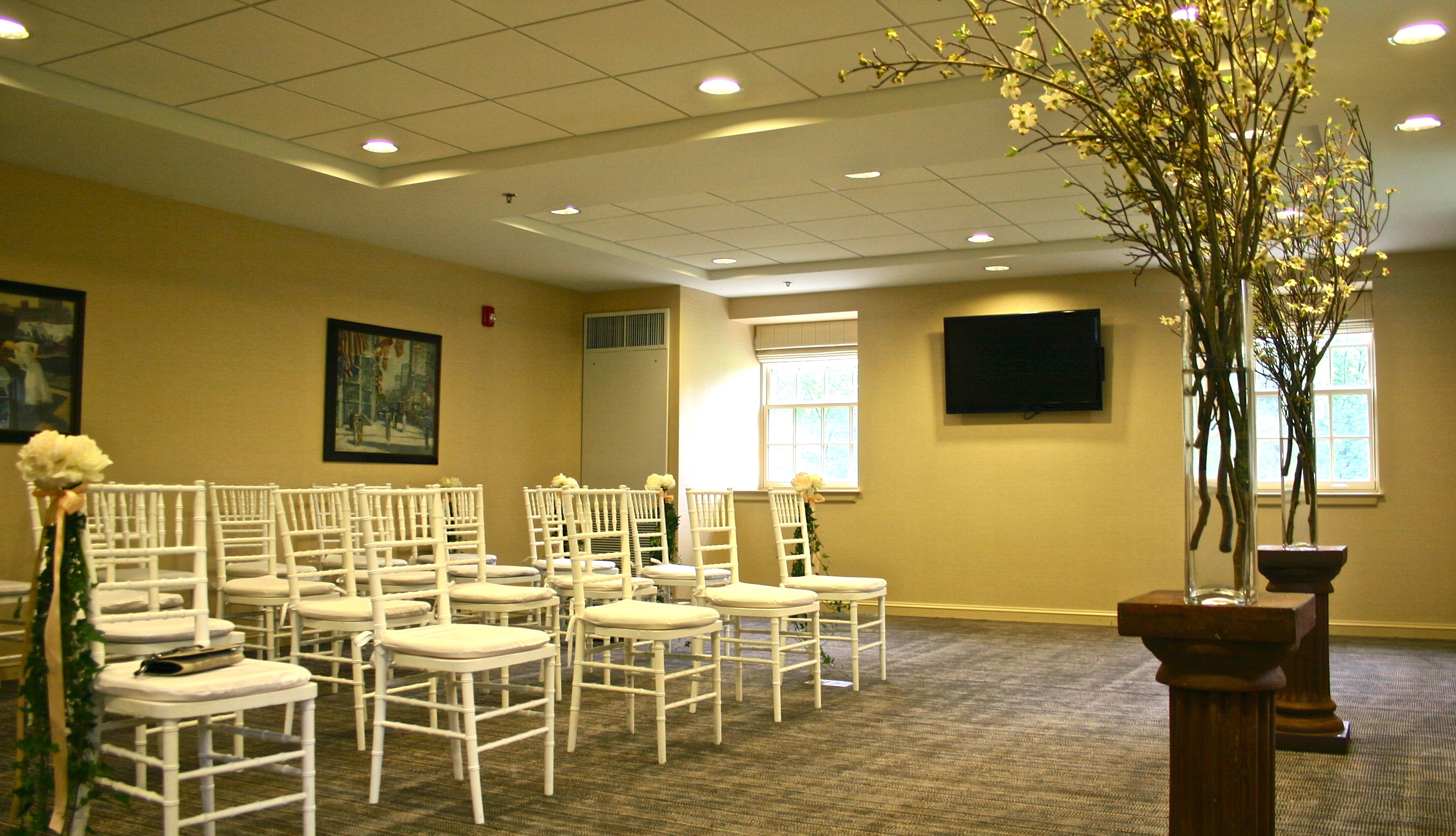 The indoor ceremony setup
The officiant and I discussing details beforehand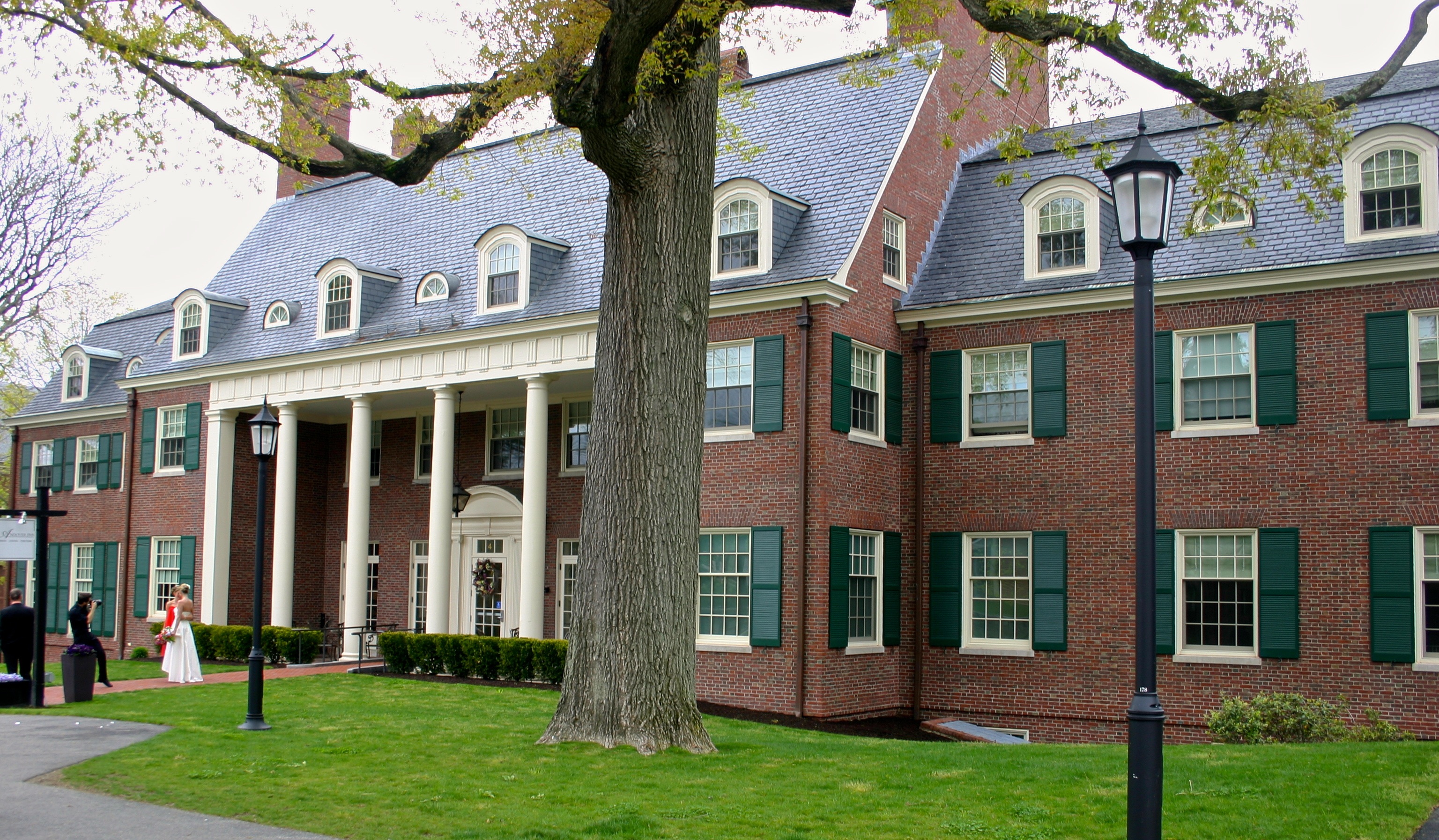 The photographers in action outside the Andover Inn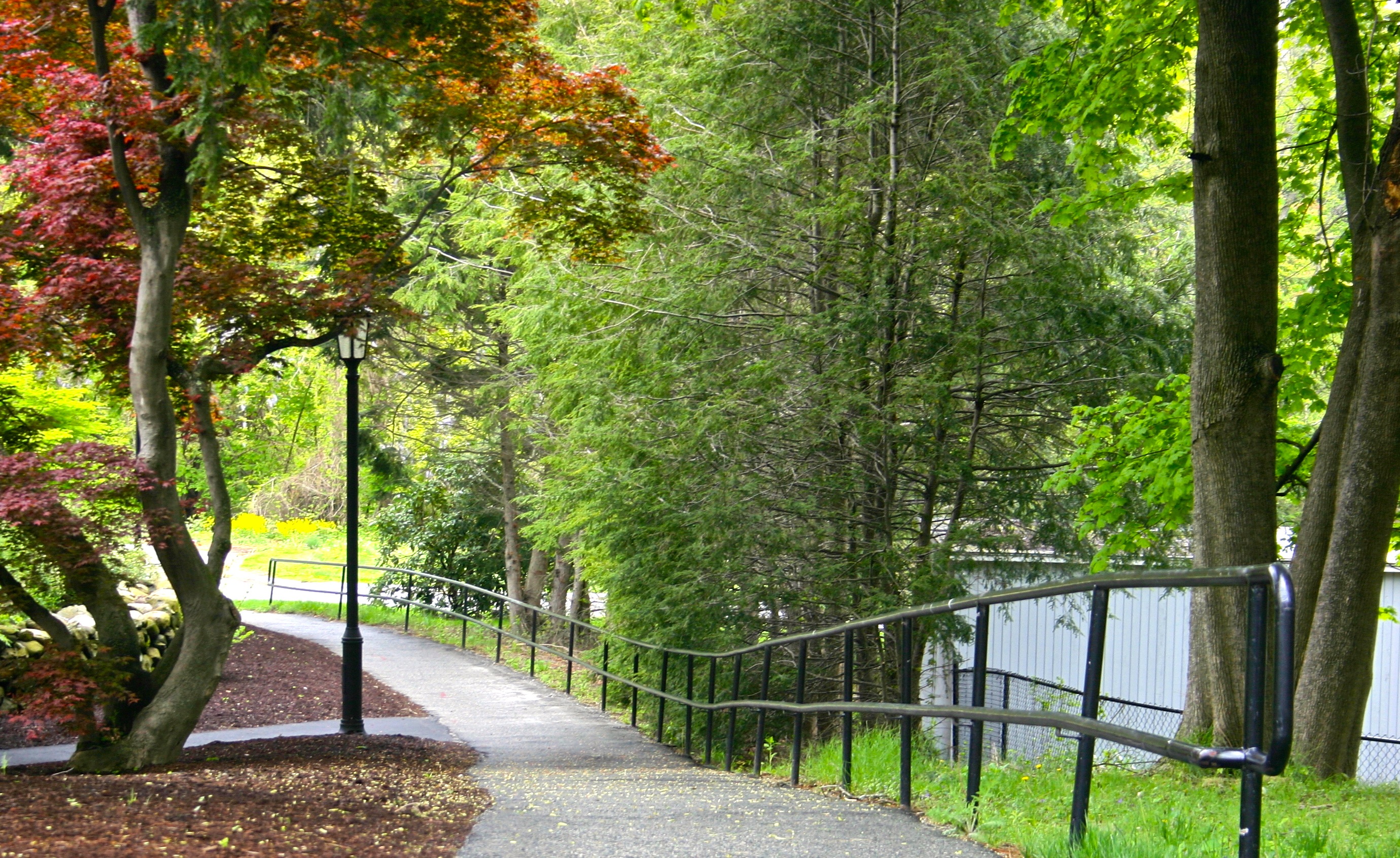 A picturesque path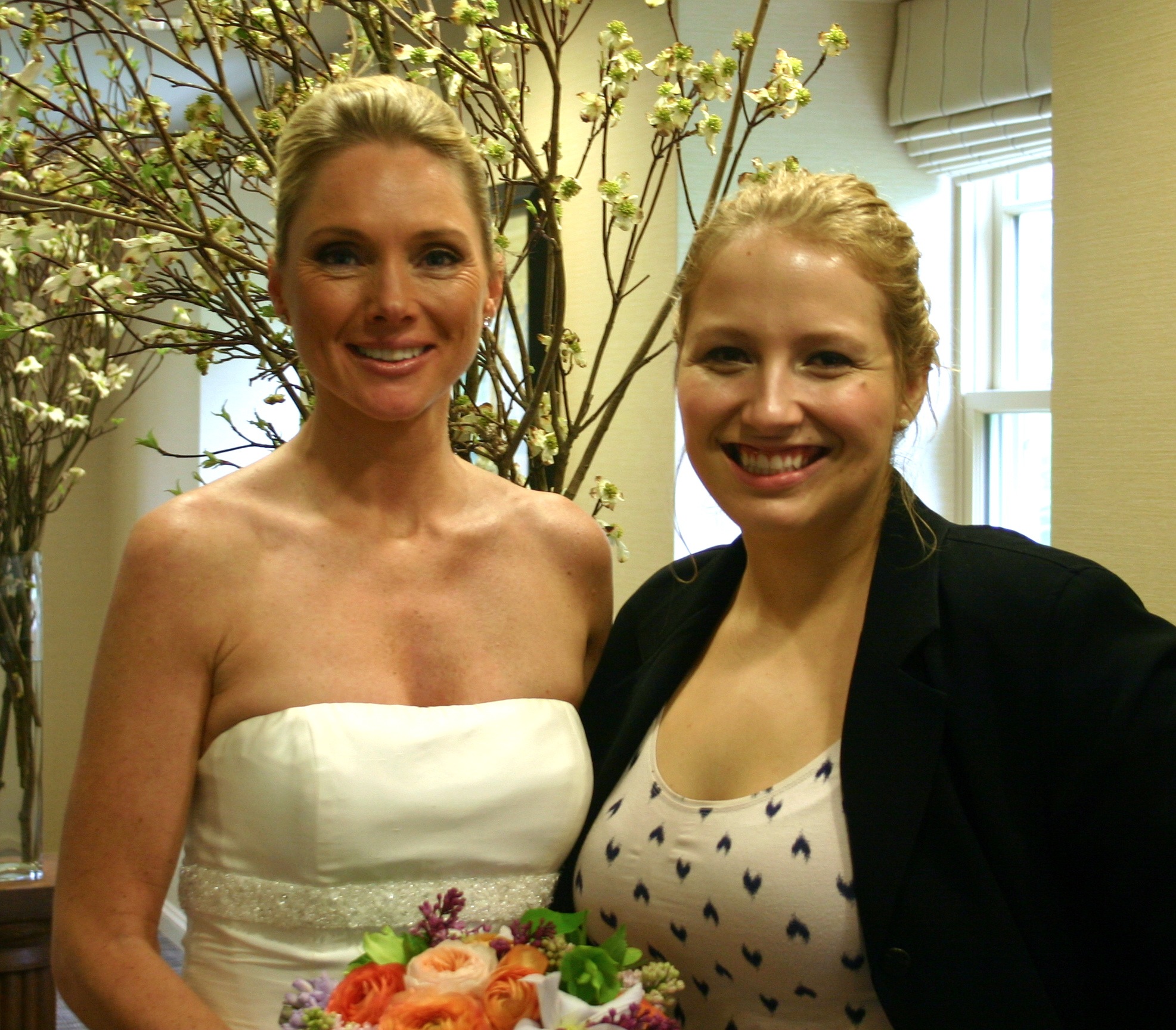 Jennifer and I
I was honored to spend a gorgeous afternoon in Portsmouth, New Hampshire with Nikki and Ken for their garden wedding at the Moffatt-Ladd House.
For most outdoor weddings, I like to use the help of amplification to make sure the sound of the harp carries over the ambient noise. Just a little boost drowned out the traffic and set a peaceful tone for the ceremony.
For prelude music, I included Nikki's requests of The Beatles (All You Need is Love, I Will, and In My Life) and Memory from the musical Cats. We went right into the bridal party processional of La Vie En Rose and then the bridal processional of Pachelbel's Canon in D.
Their ceremony included touching readings for which I added light background music – Bach's Prelude No. 1 and Chopin's Opus 10, No. 3. We ended with Mendelssohn's Wedding March as a recessional and The Beatles' Here Comes the Sun as the guests filed out.
"It was incredible having Lauren as part of our wedding day, she was amazing. She was a joy to work with leading up to the day, very flexible and open to suggestions. All of her preparation paid off as she captured the energy, atmosphere and setting of ourselves and our guests, and reflected it in her beautiful melodies at our ceremony. I whole-heartedly recommend Lauren for any private event or function, you won't be disappointed!" – Nikki, the Bride.
I couldn't have asked for better weather or a nicer couple, take a look!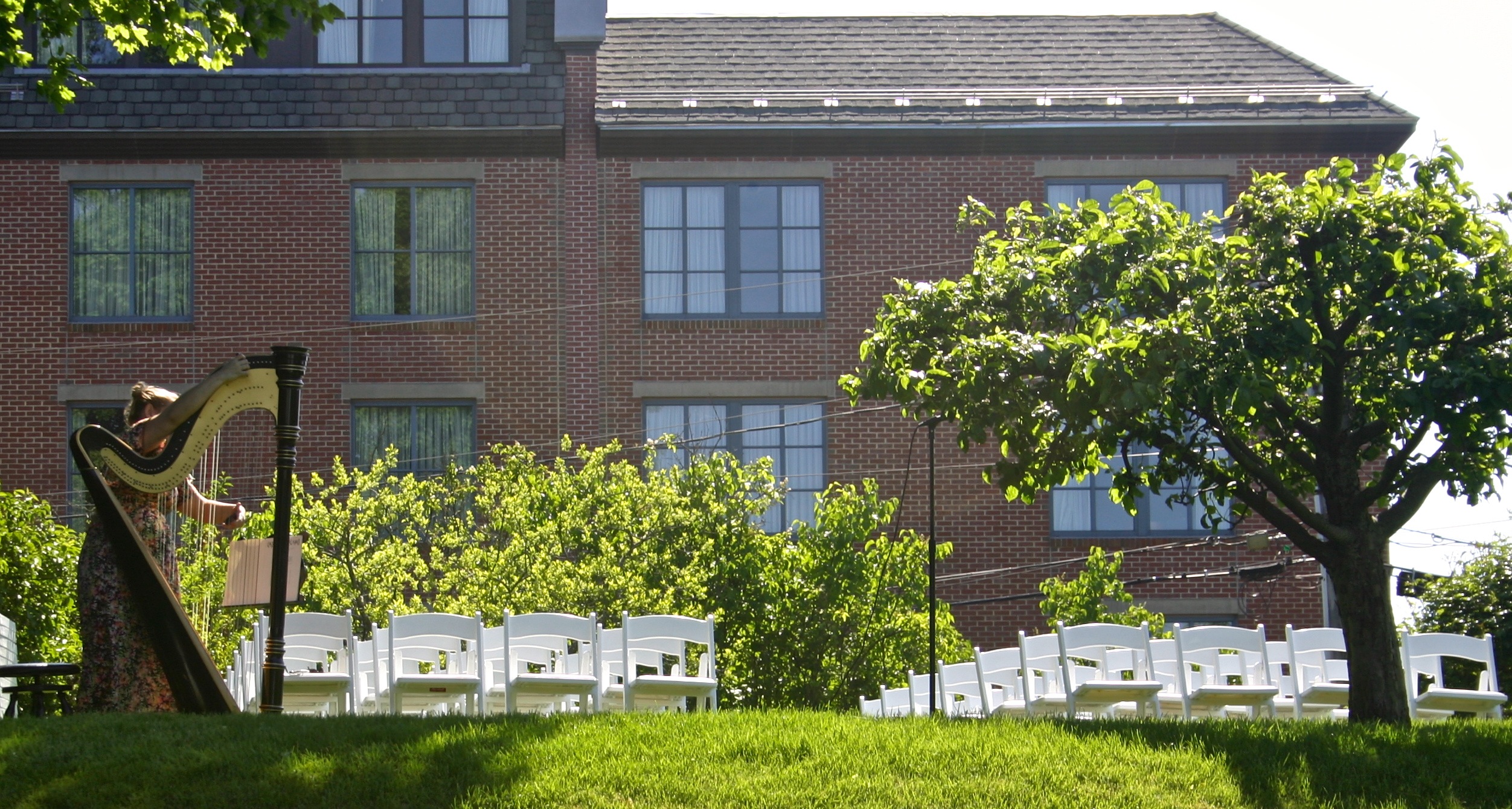 Getting tuned up and ready to start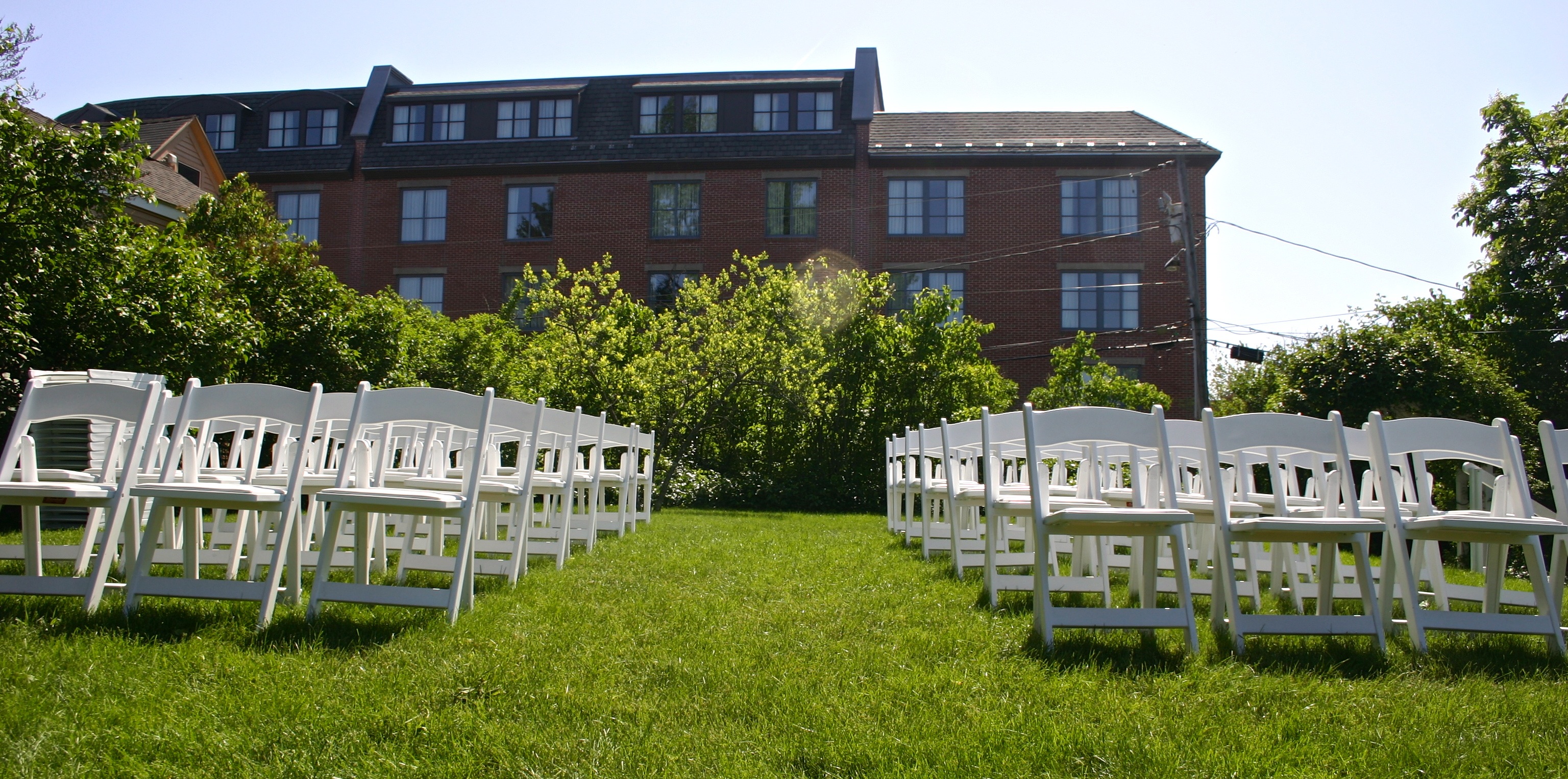 The empty ceremony seating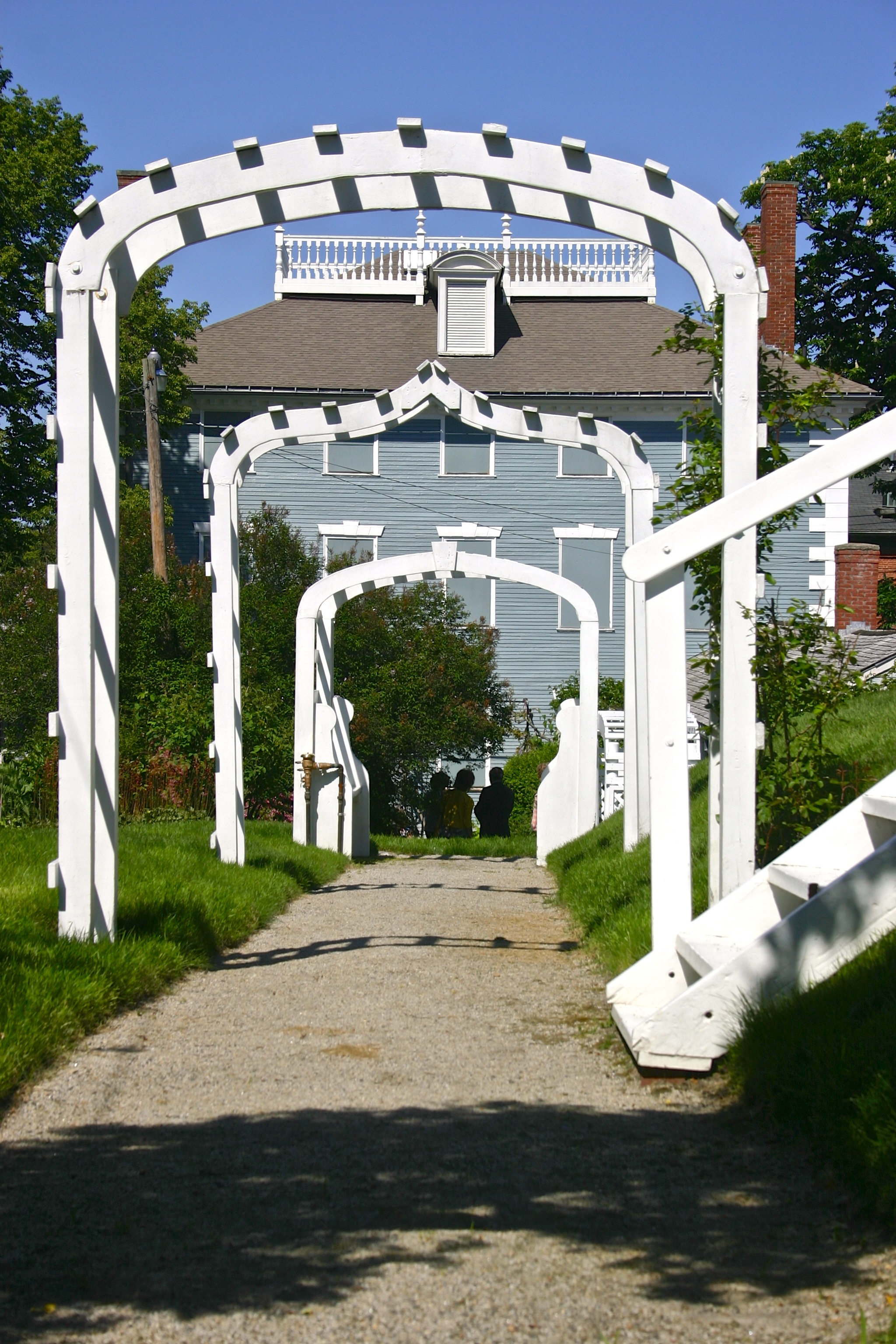 The beautiful archways that served as the aisle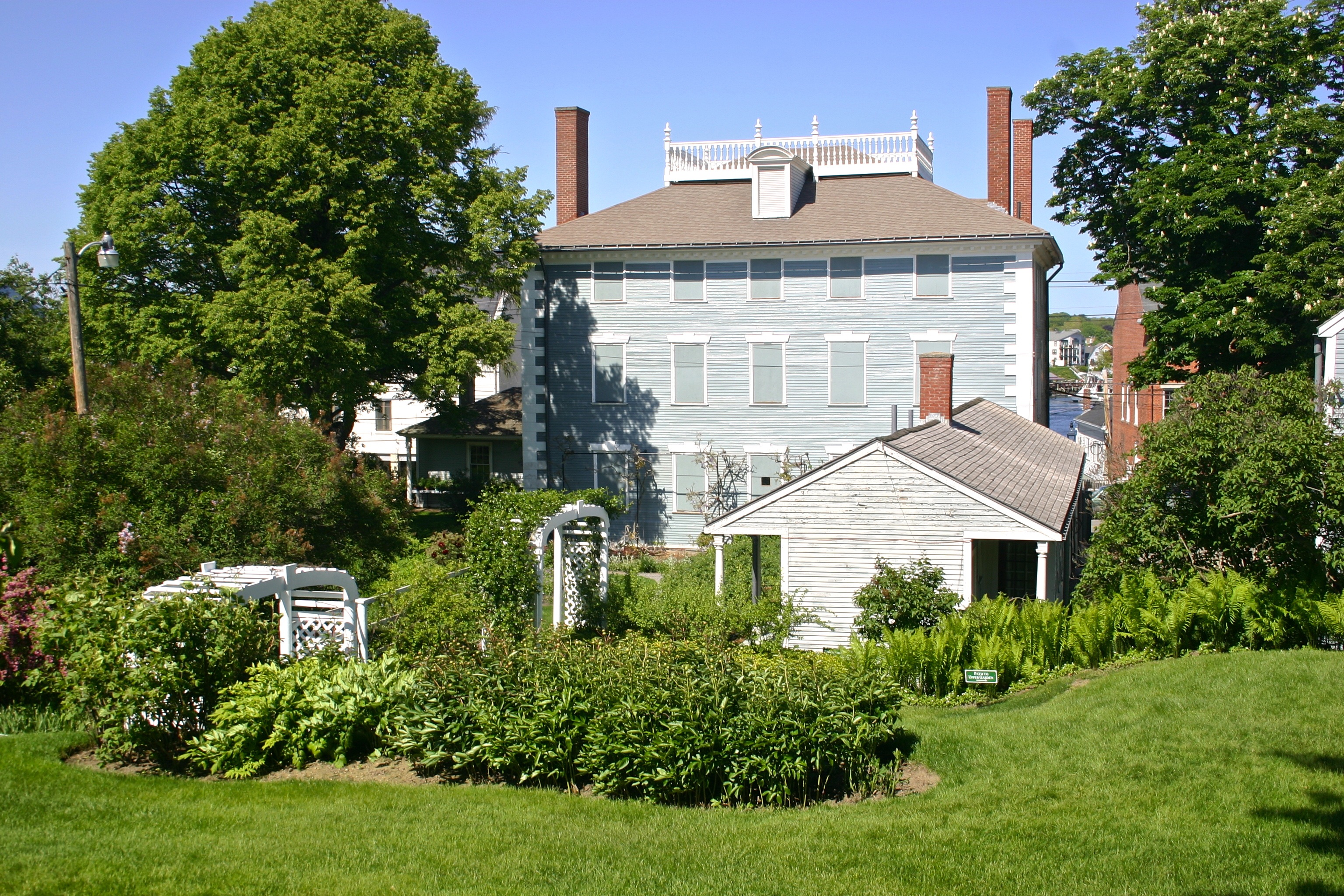 The Moffatt-Ladd Mansion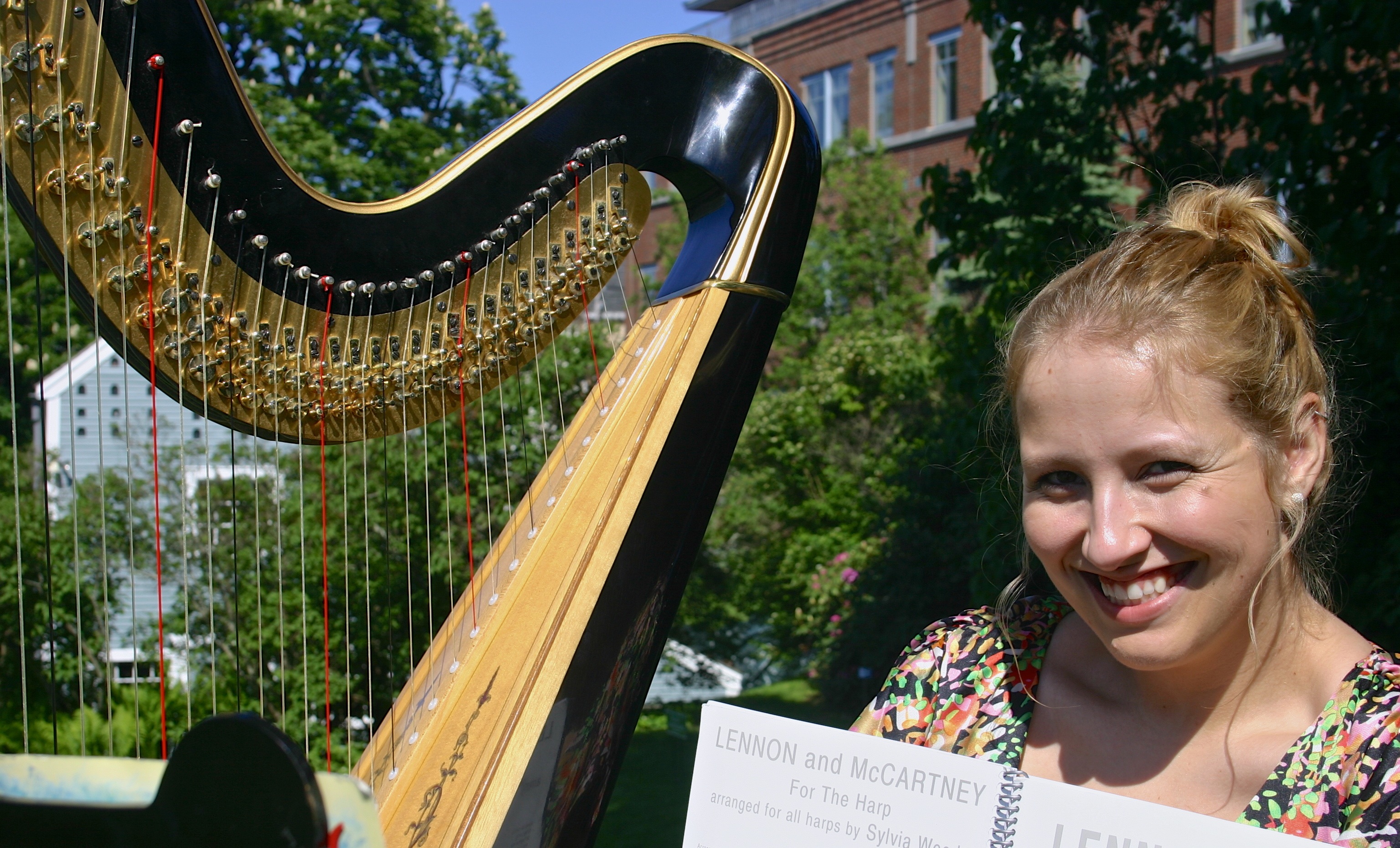 Me with my Beatles Collection book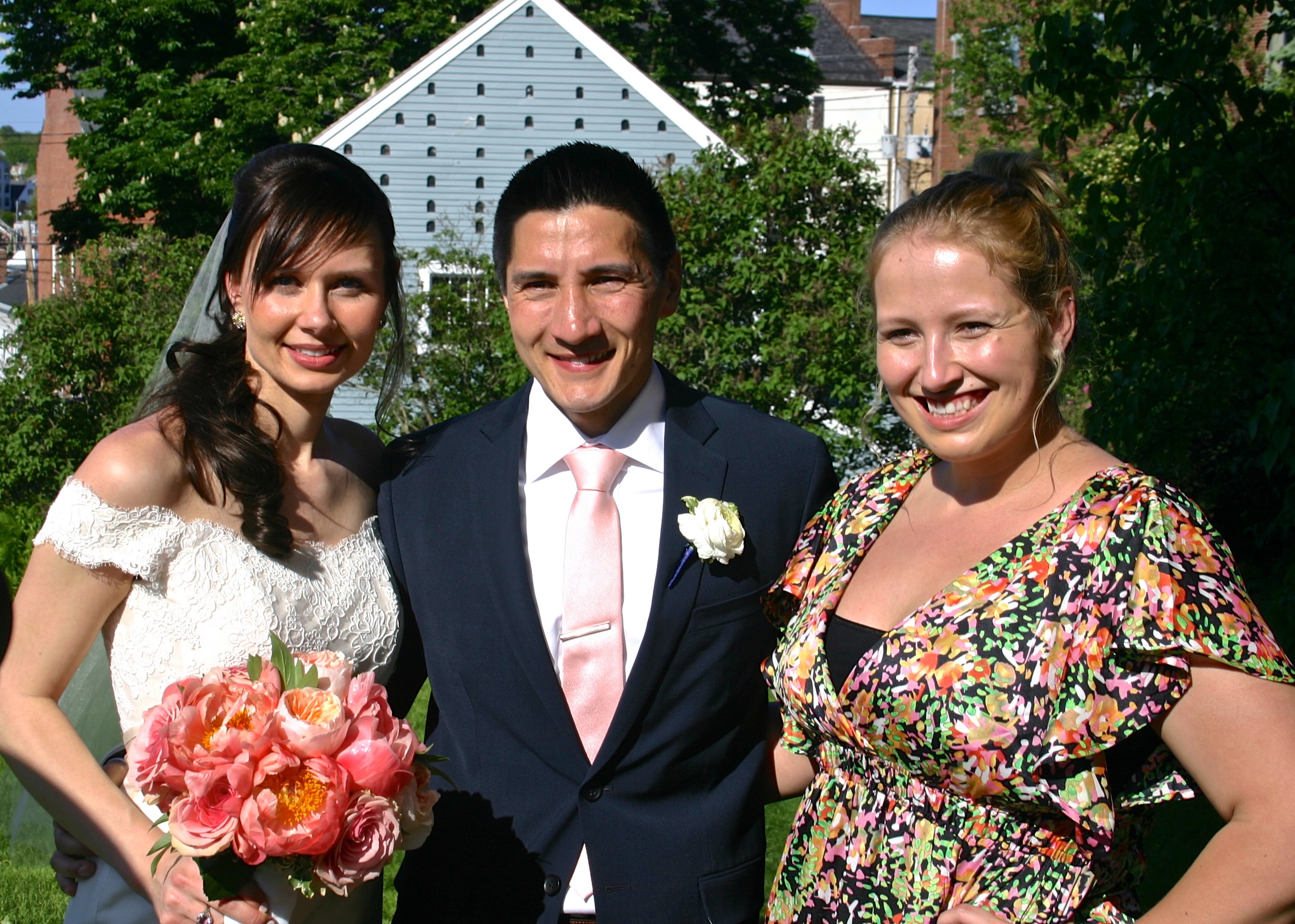 The couple and I with the sun in our eyes!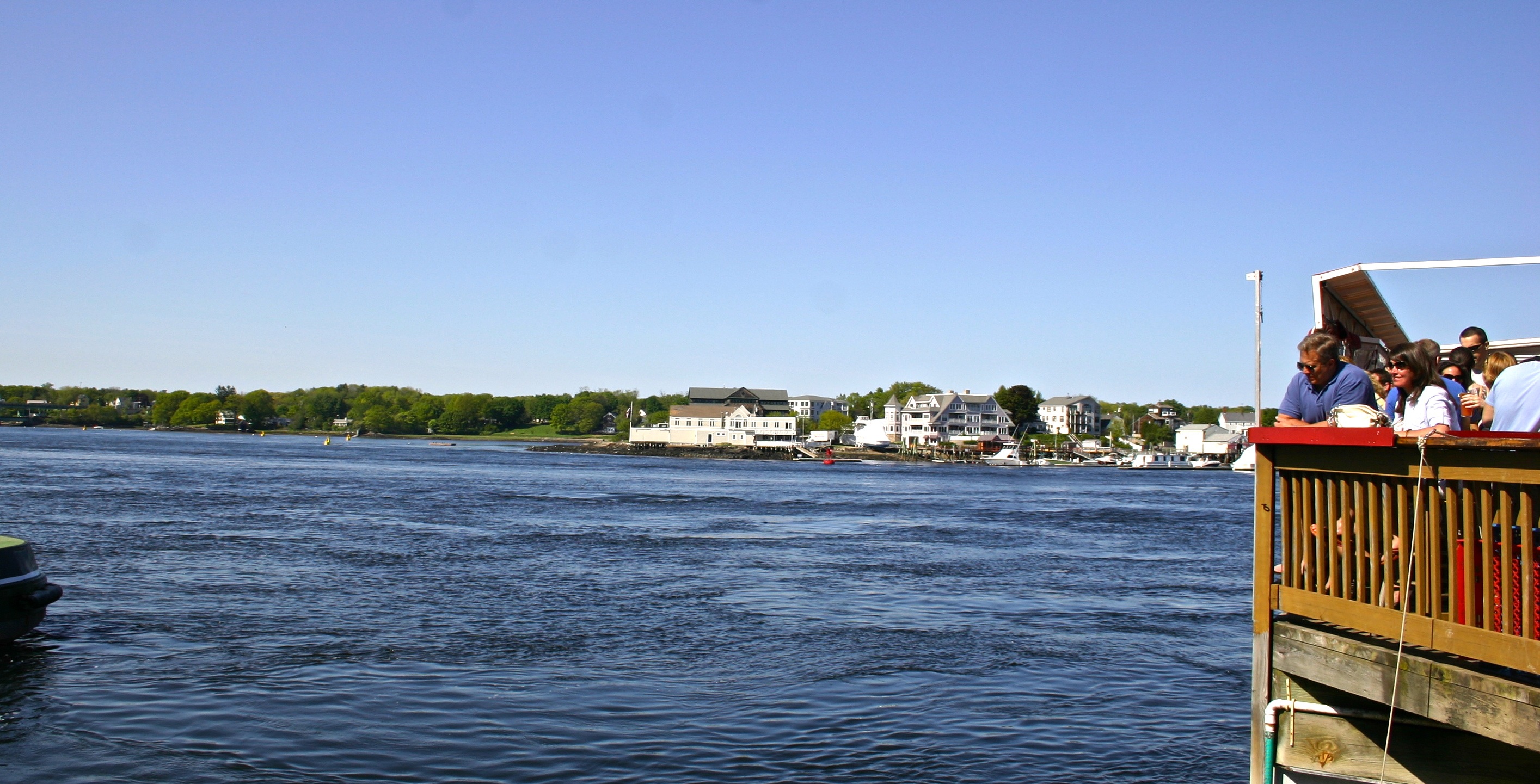 A waterfont view while exploring the city afterwards
For Jeffrey and Jessica's wedding this past March, I was able to return to one of my favorite North Shore destinations: Beverly, Massachusetts. It was my first time at Tupper Manor and I'm sure it won't be my last! I arrived early to navigate my way through the distinguished mansion and enjoyed the elegance in the architecture.
Jessica walked down the aisle to Pachelbel's Canon in D and I was touched by the love in their ceremony. I then accompanied their rabbi with "Simon Tov" for their recessional. I also stuck around for cocktail hour before DJ Raffi took over, and thoroughly loved the festive spirit of all the guests.
Here are pictures that try to do justice to the beautiful grounds.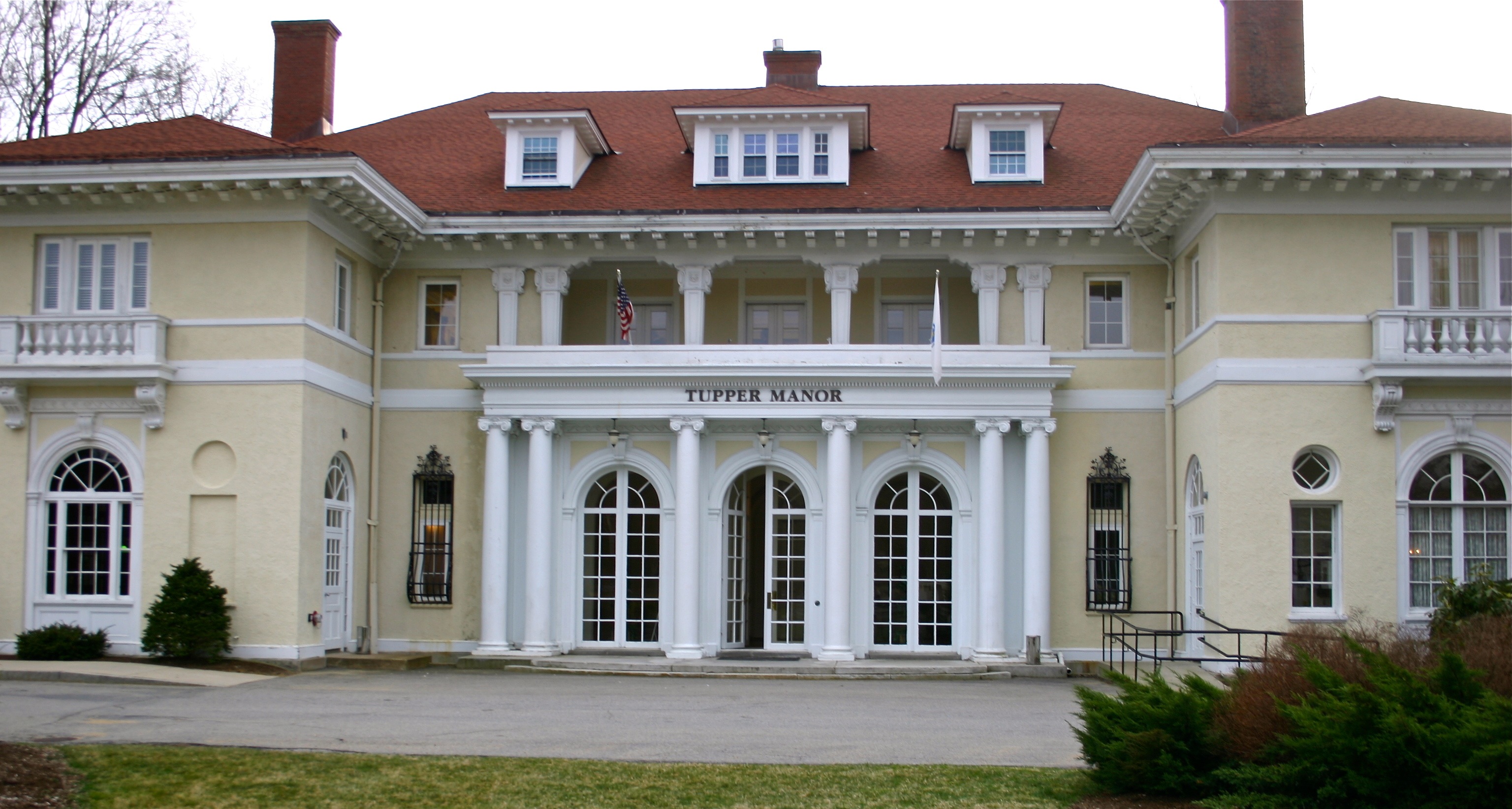 A grand view to take in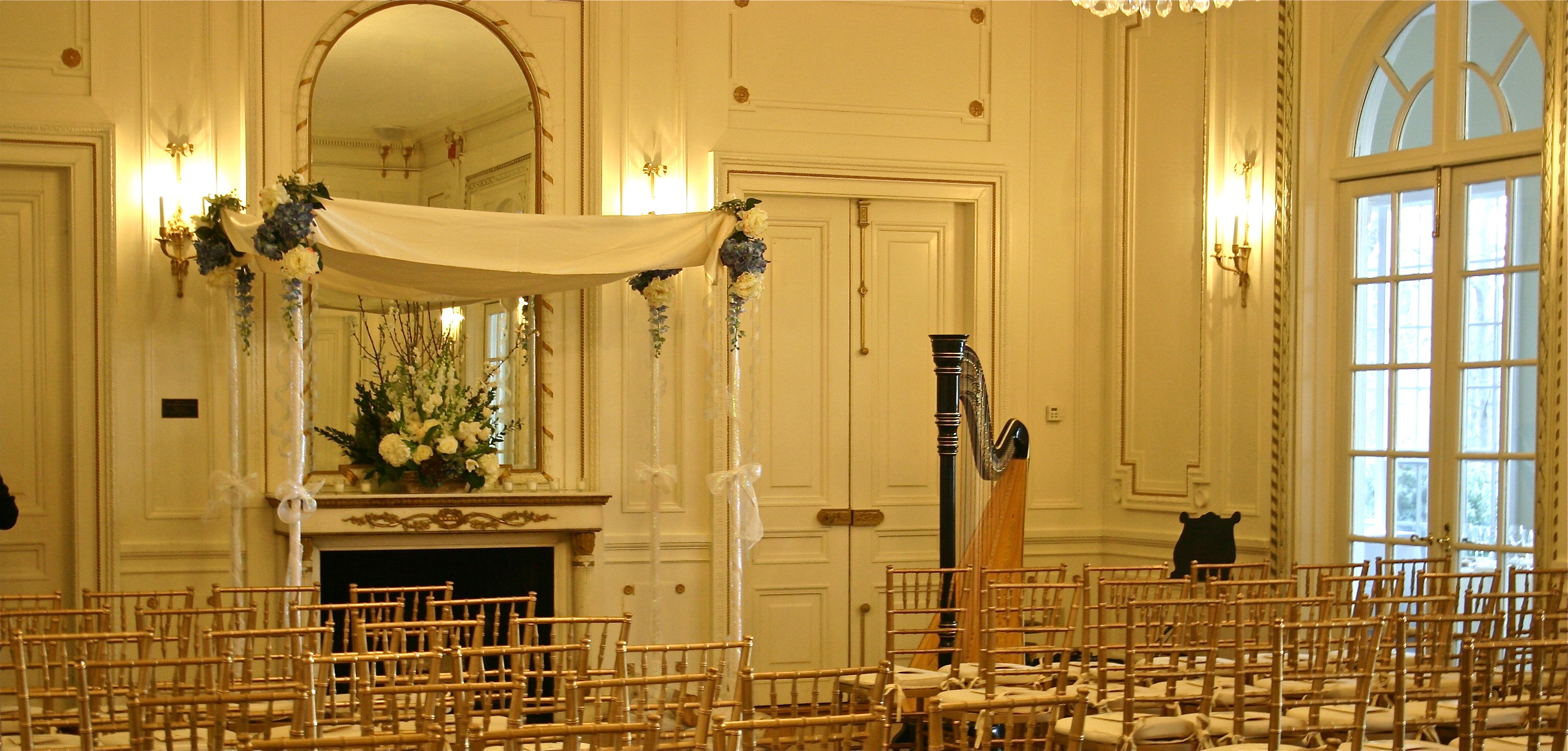 My setup inside for the ceremony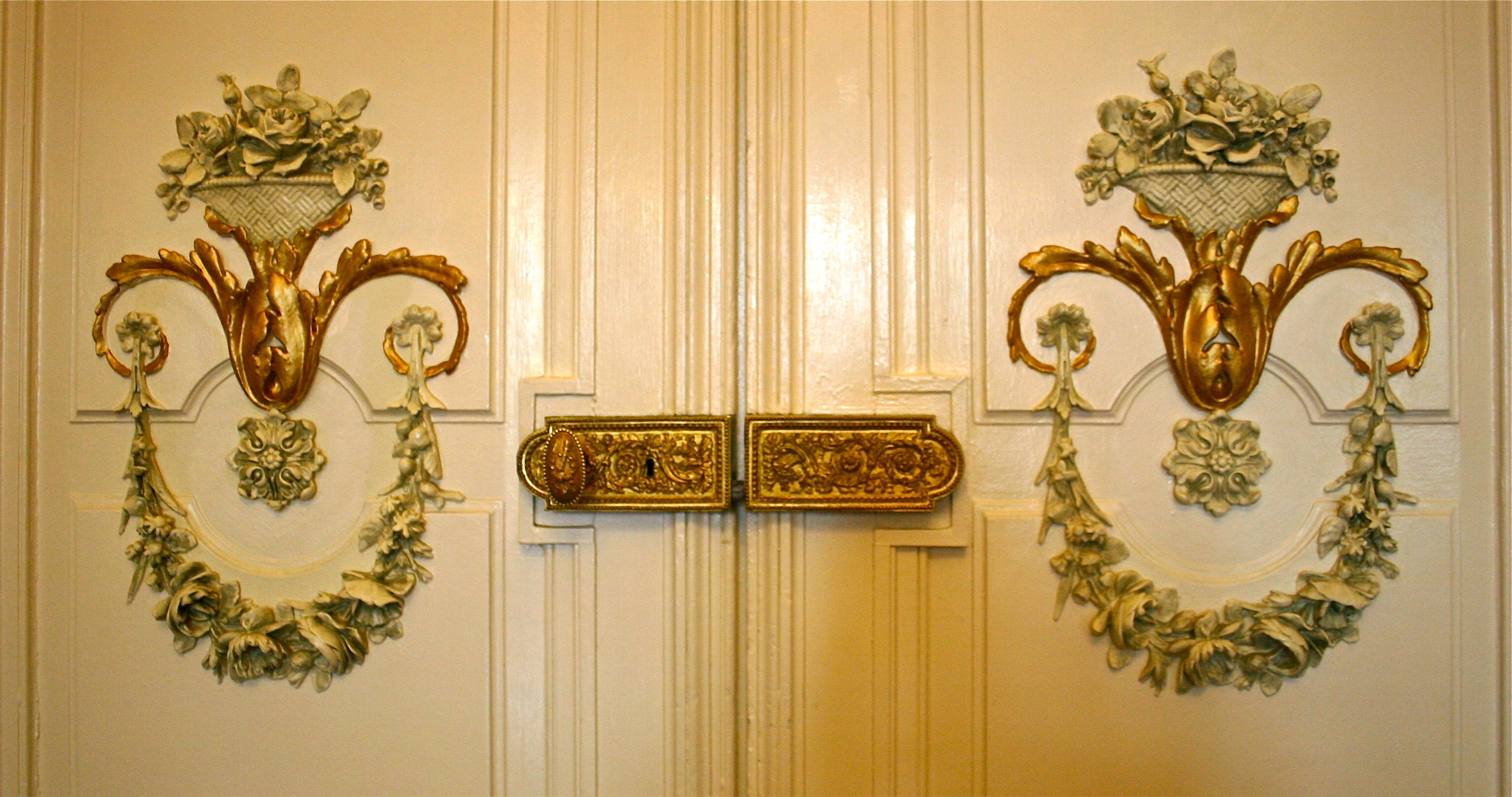 I couldn't believe the details on these doors!
The pristine tables ready for dinner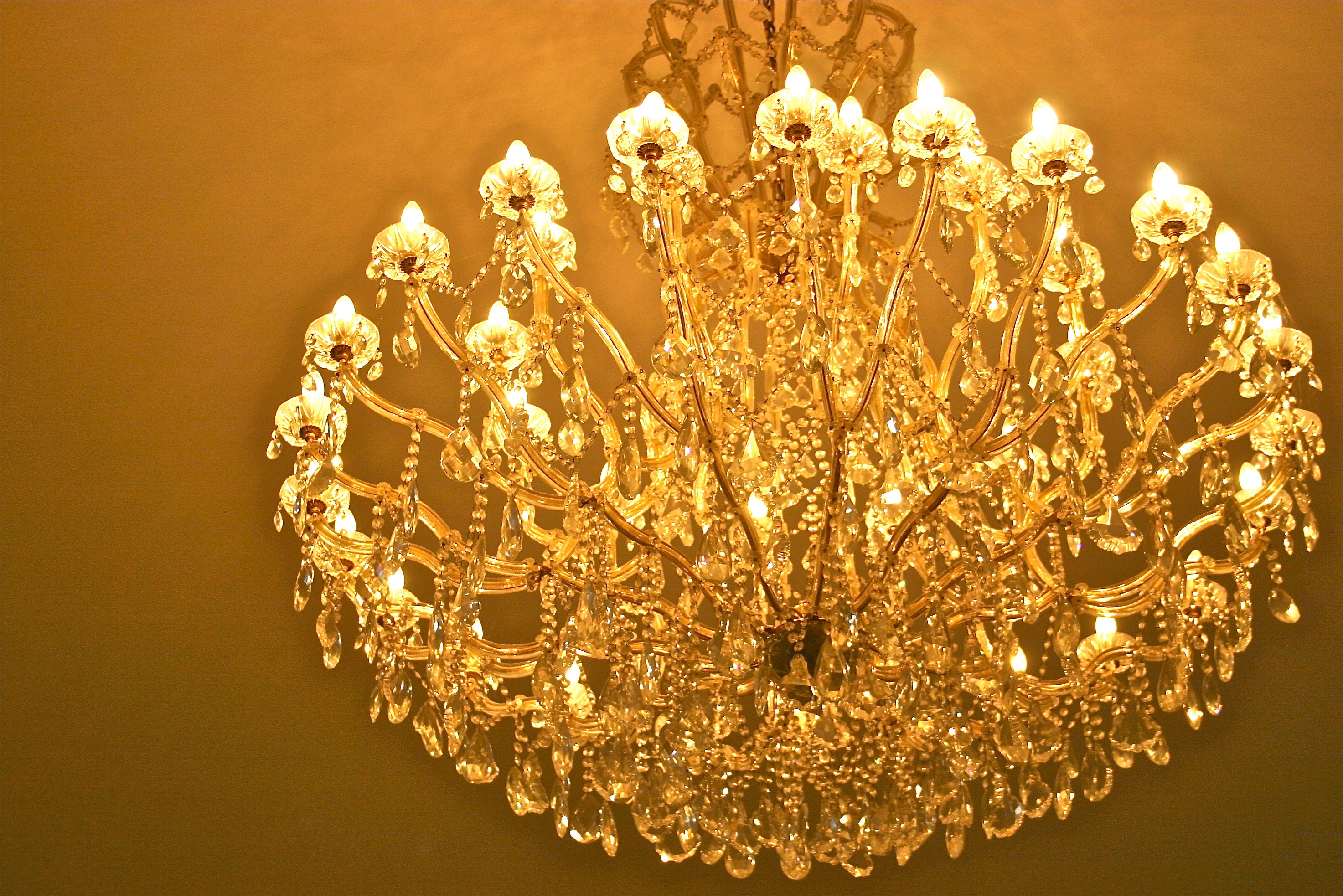 I have a slight obsession with chandeliers…this one was stunning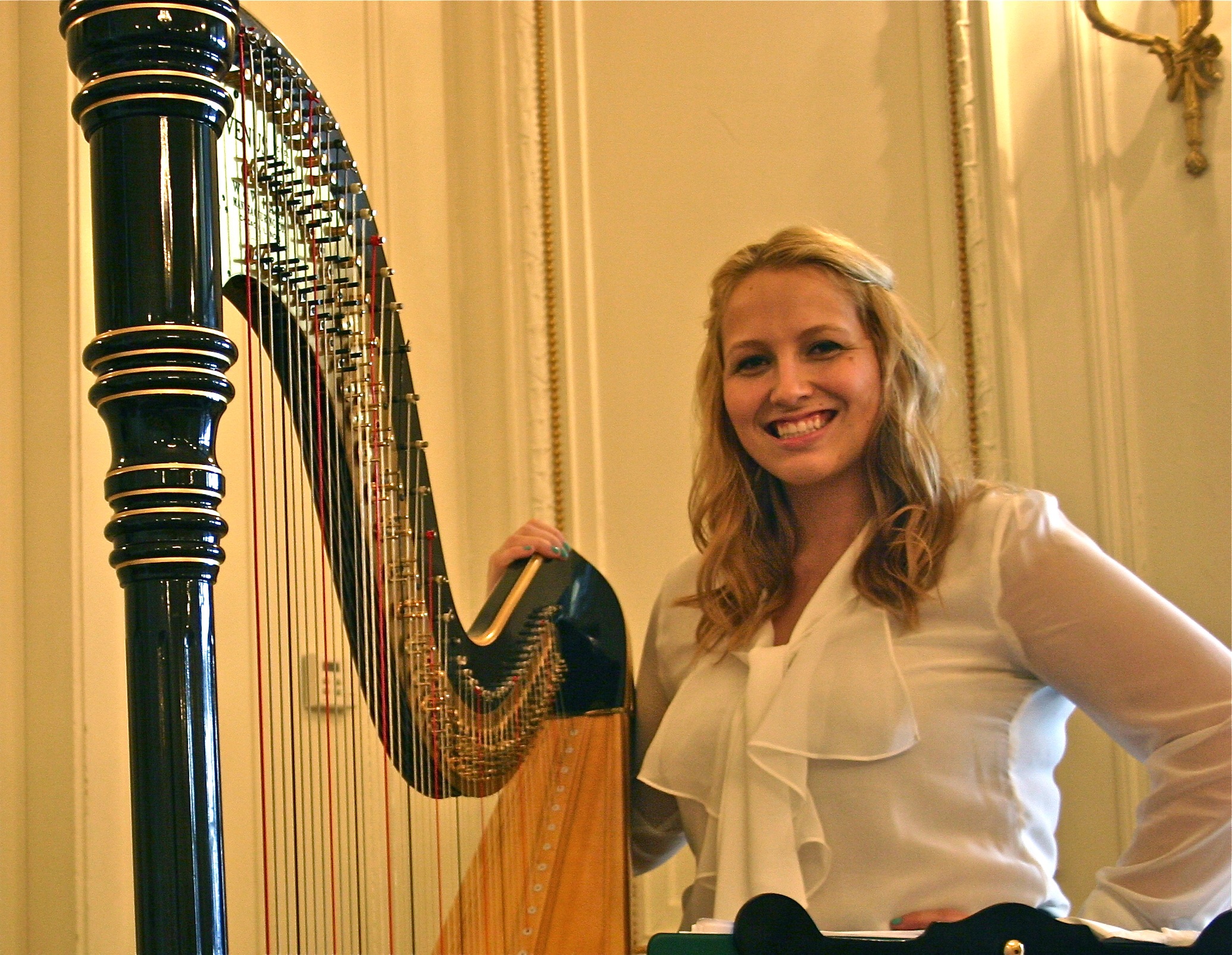 All tuned and ready to go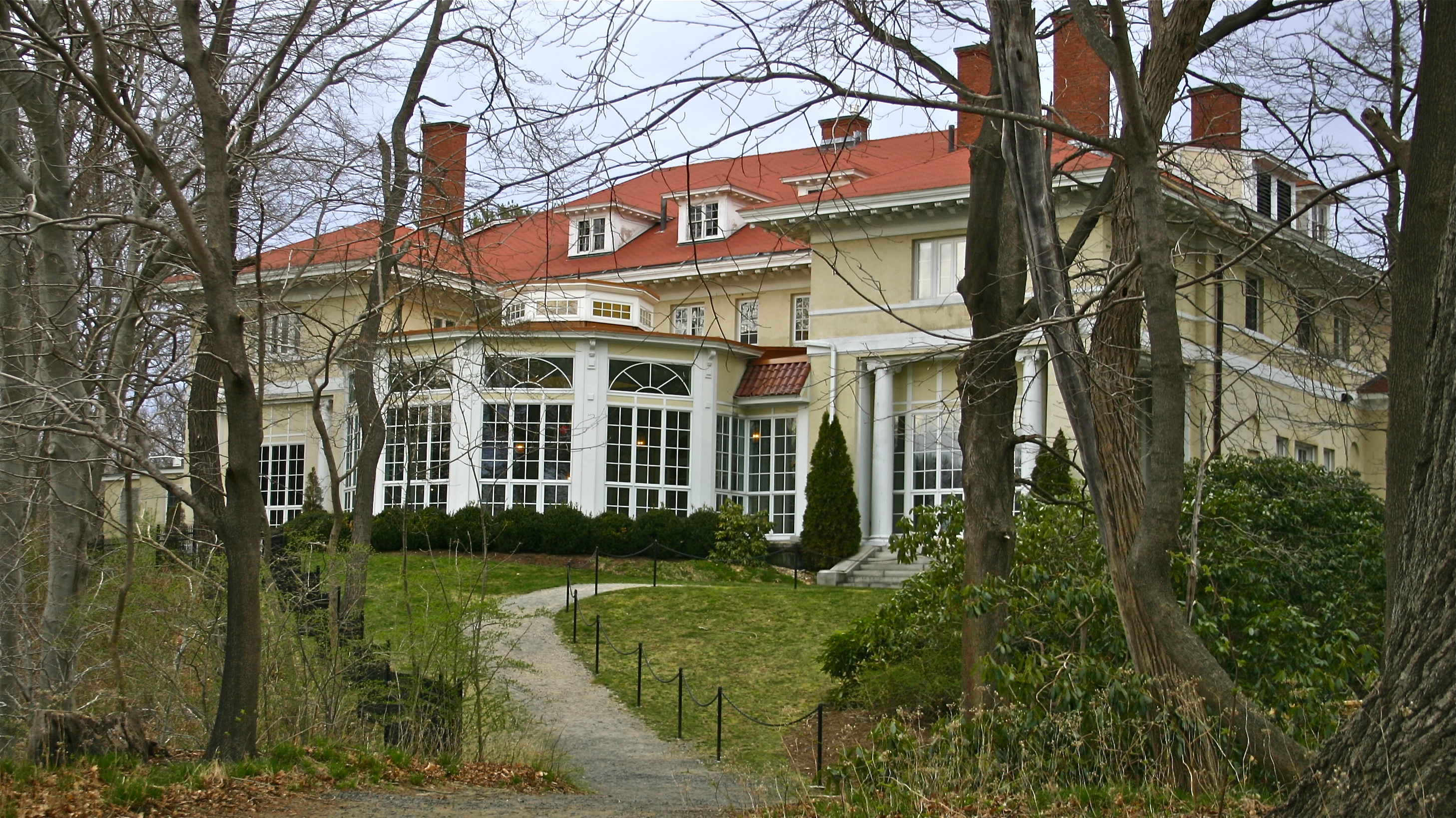 Shot from behind the manor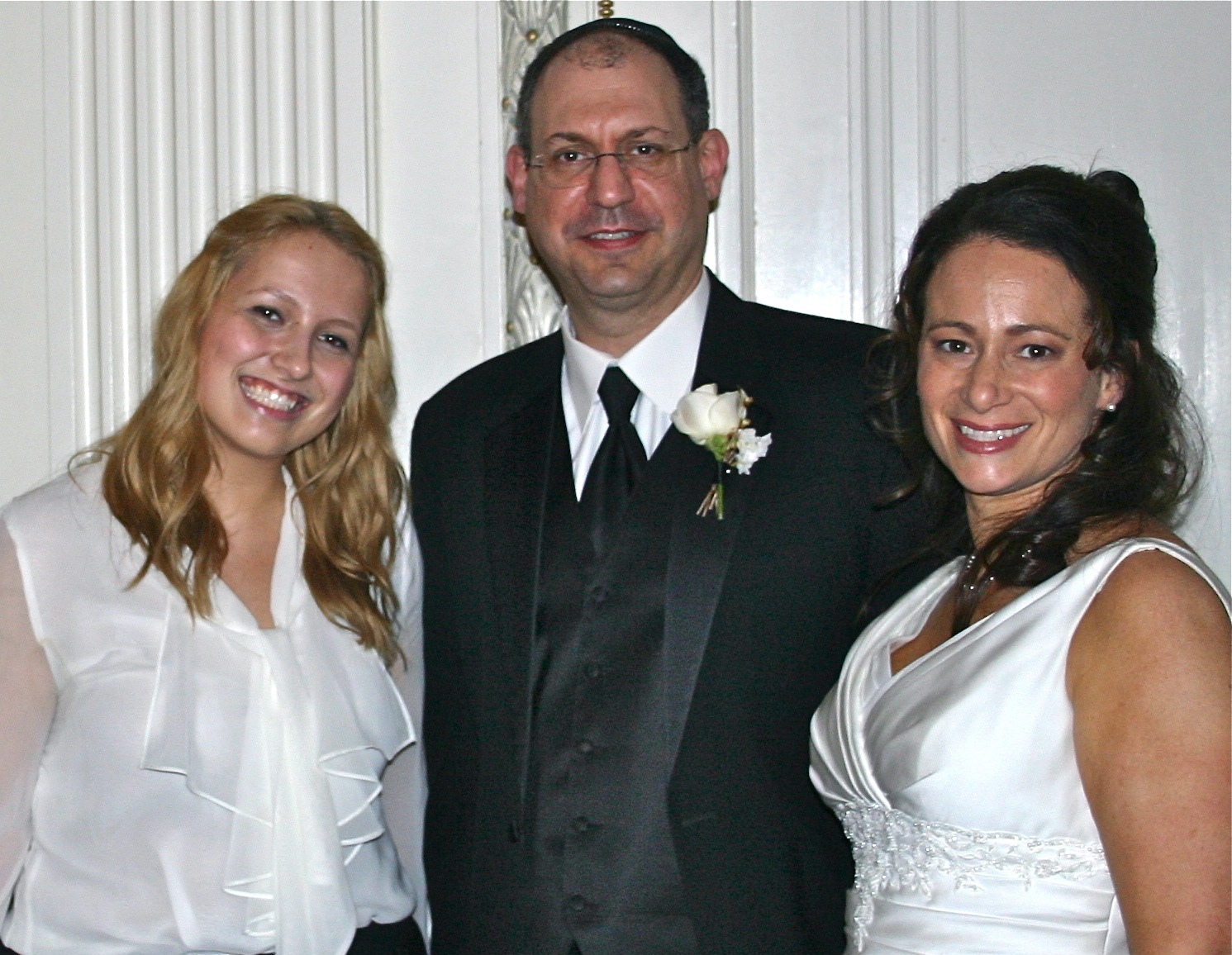 The happy couple and I