A Breath of Fresh Air
Even though I moved from Chicago to Boston over five years ago, I'm still constantly discovering new parts of Massachusetts. So when I was asked to play for Maura and Shelby's wedding in Mashpee, just at the mouth of Cape Cod, I was excited to be introduced to the beautiful seaside homes and spotless beaches.
On a Saturday in September we were lucky enough to have perfect weather conditions on the ocean. The intimate lawn ceremony was right next the beach and the scenery made me feel like a tourist again. As you can see from the pictures, the view was impeccable and the event as a whole was filled with warmth.
I worked with the brides to make the music for the ceremony as personal and contemporary as possible. For prelude, I played Come Away With Me by Norah Jones, The Scientist by Coldplay, Chasing Cars by Snow Patrol, and Answer by Sarah Mclachlan. The bridal party walked down to Pachelbel's Canon in D and the brides made all the guests tear up processing to Rufus Wainwright's arrangement of Hallelujah. My music stand endured the strong breeze as I played Trumpet Voluntary as their recessional.
I also owe a huge thank you to Heidi of Desiree Spinner Events for all her hard work on this extravagant day. Here are a few magical moments that I was glad to capture.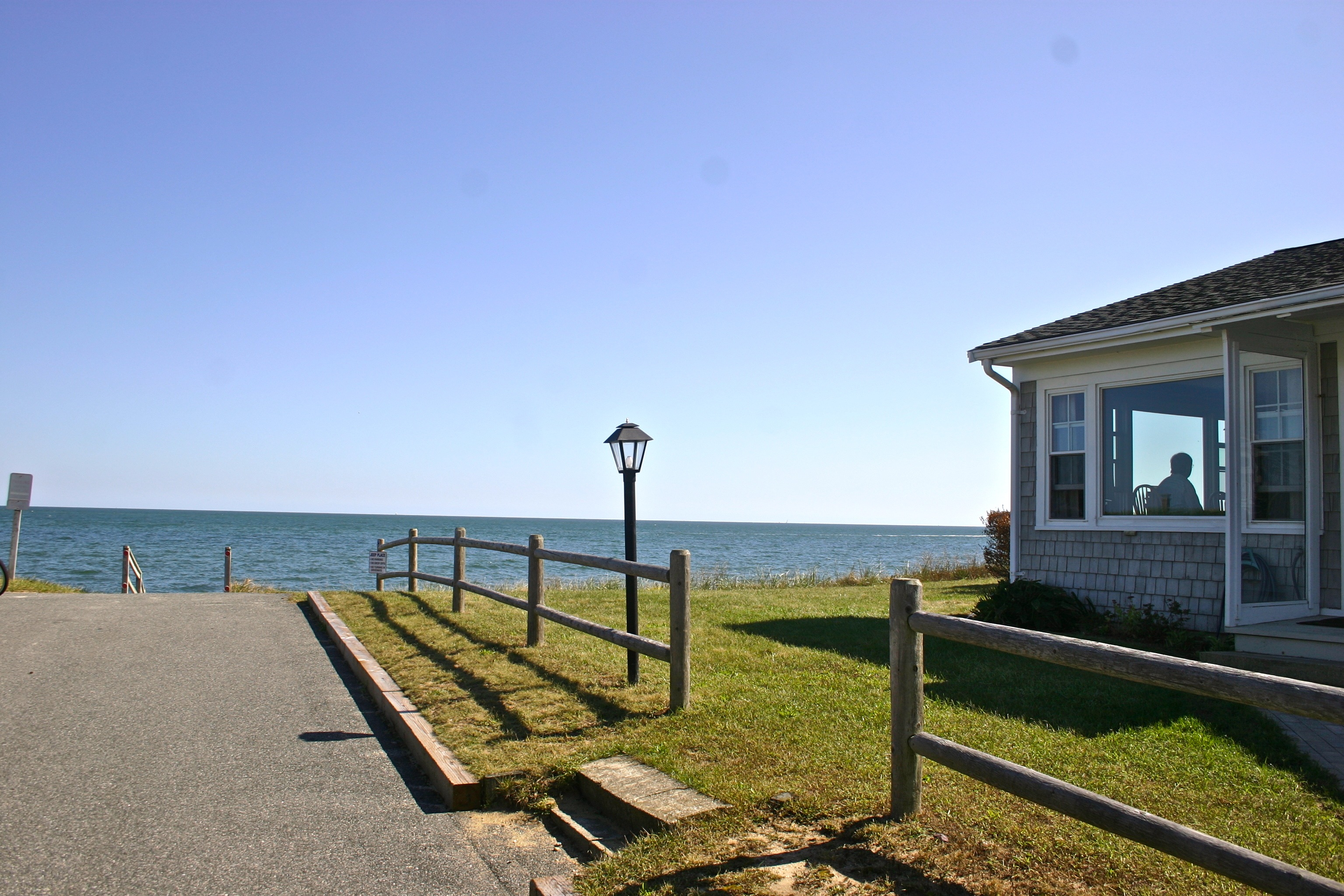 The view coming up to the private residence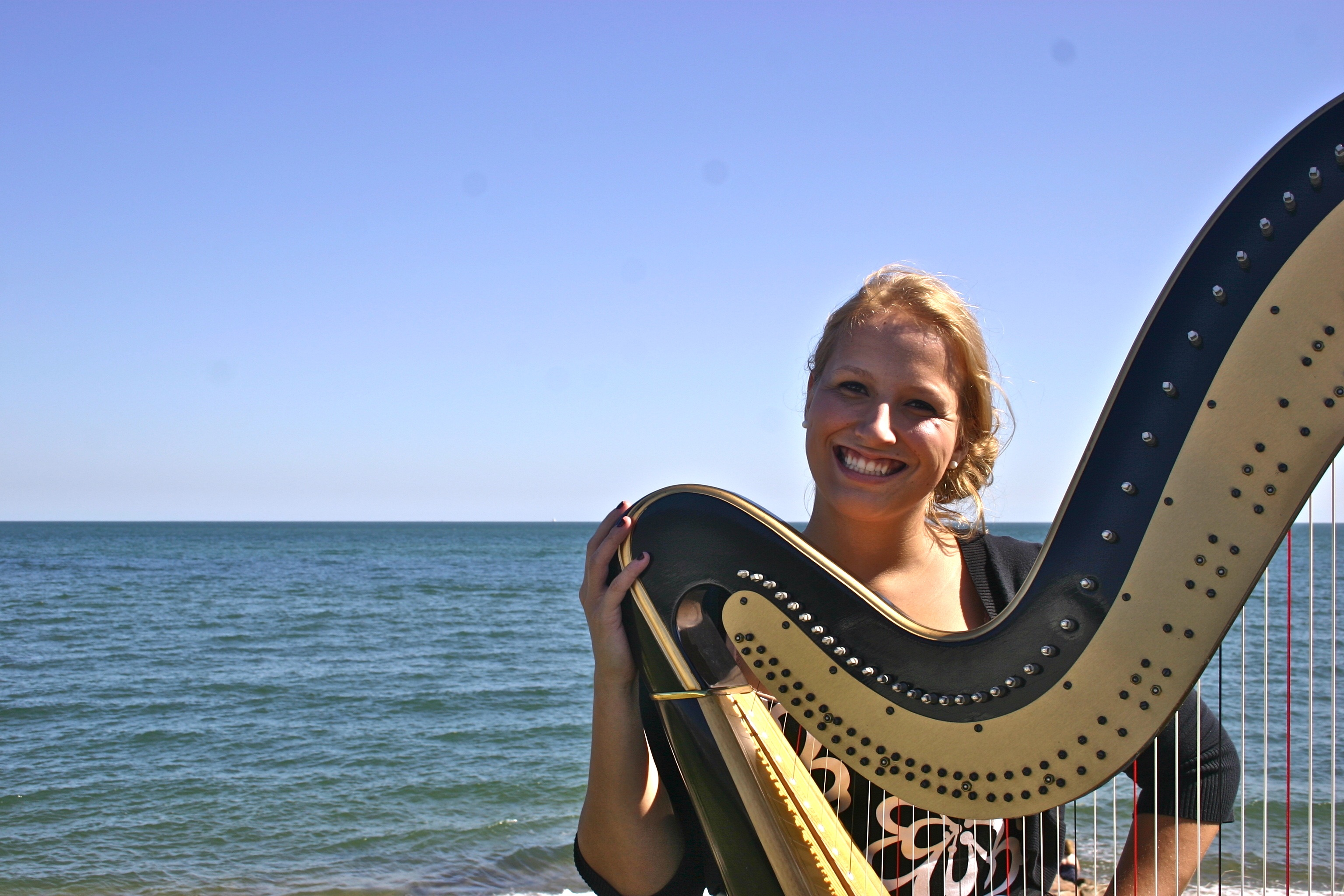 One of the prettiest places my harp has ever been!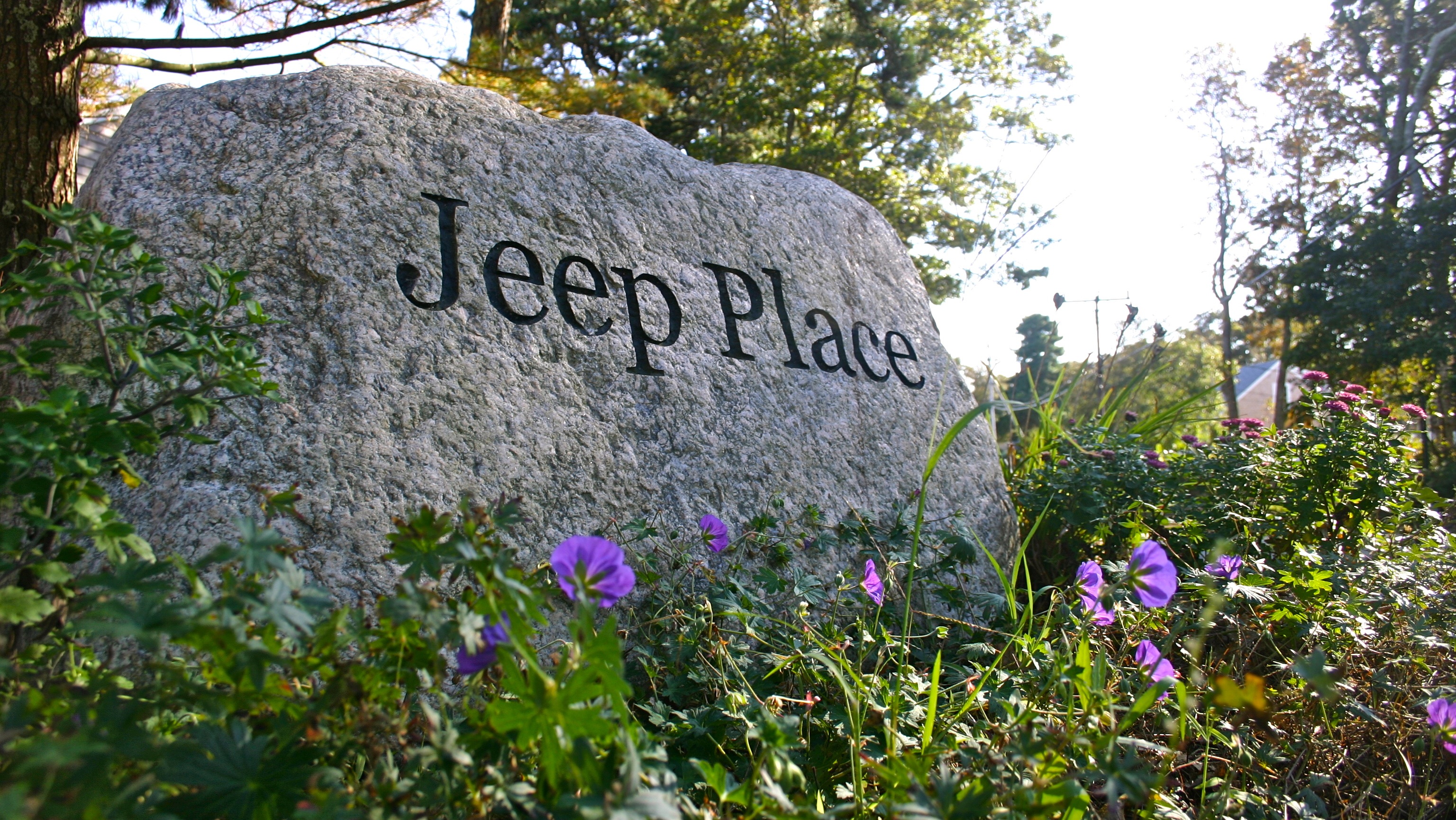 The cute rock street sign at the start of the private drive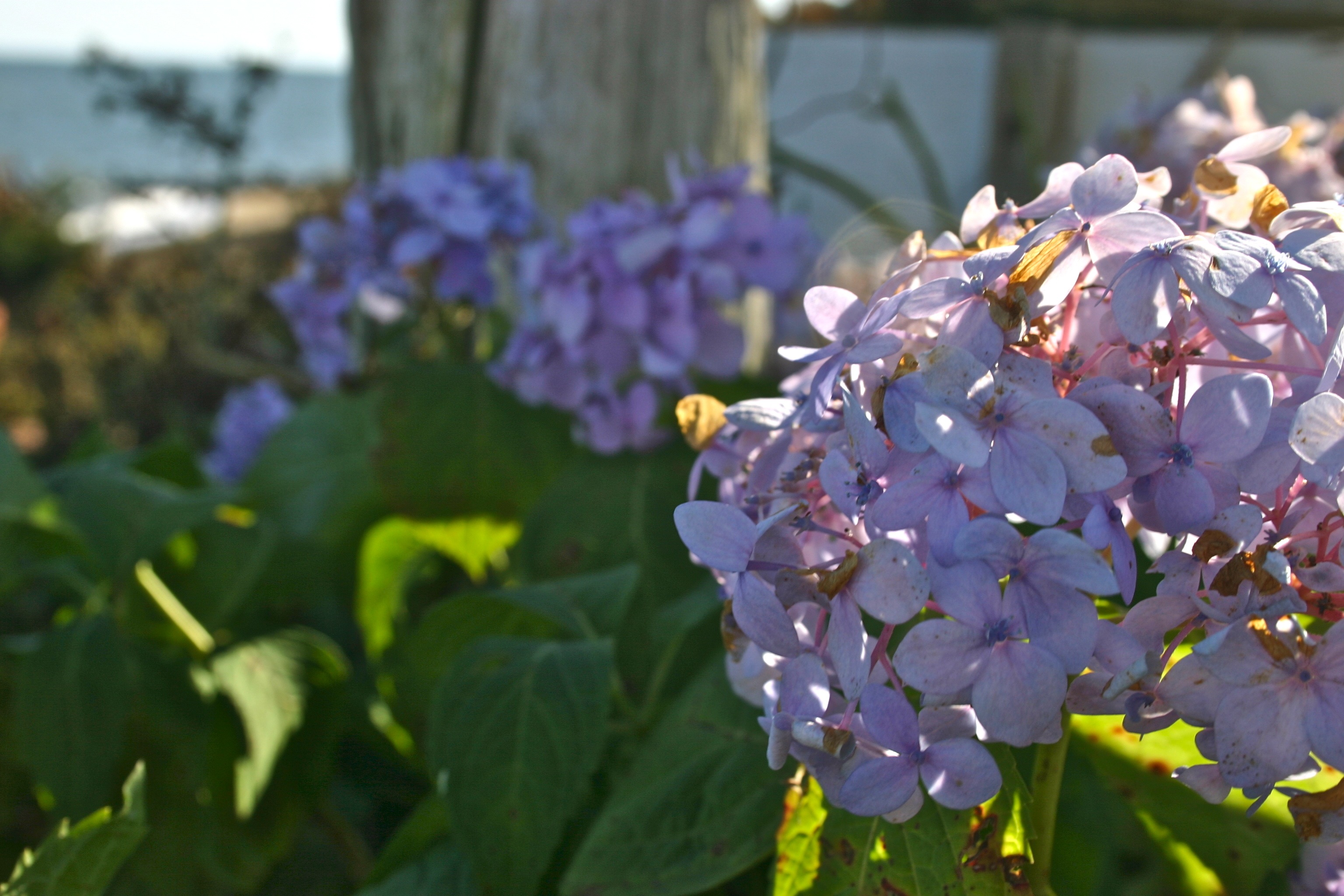 I'm always a sucker for flowers, especially purple ones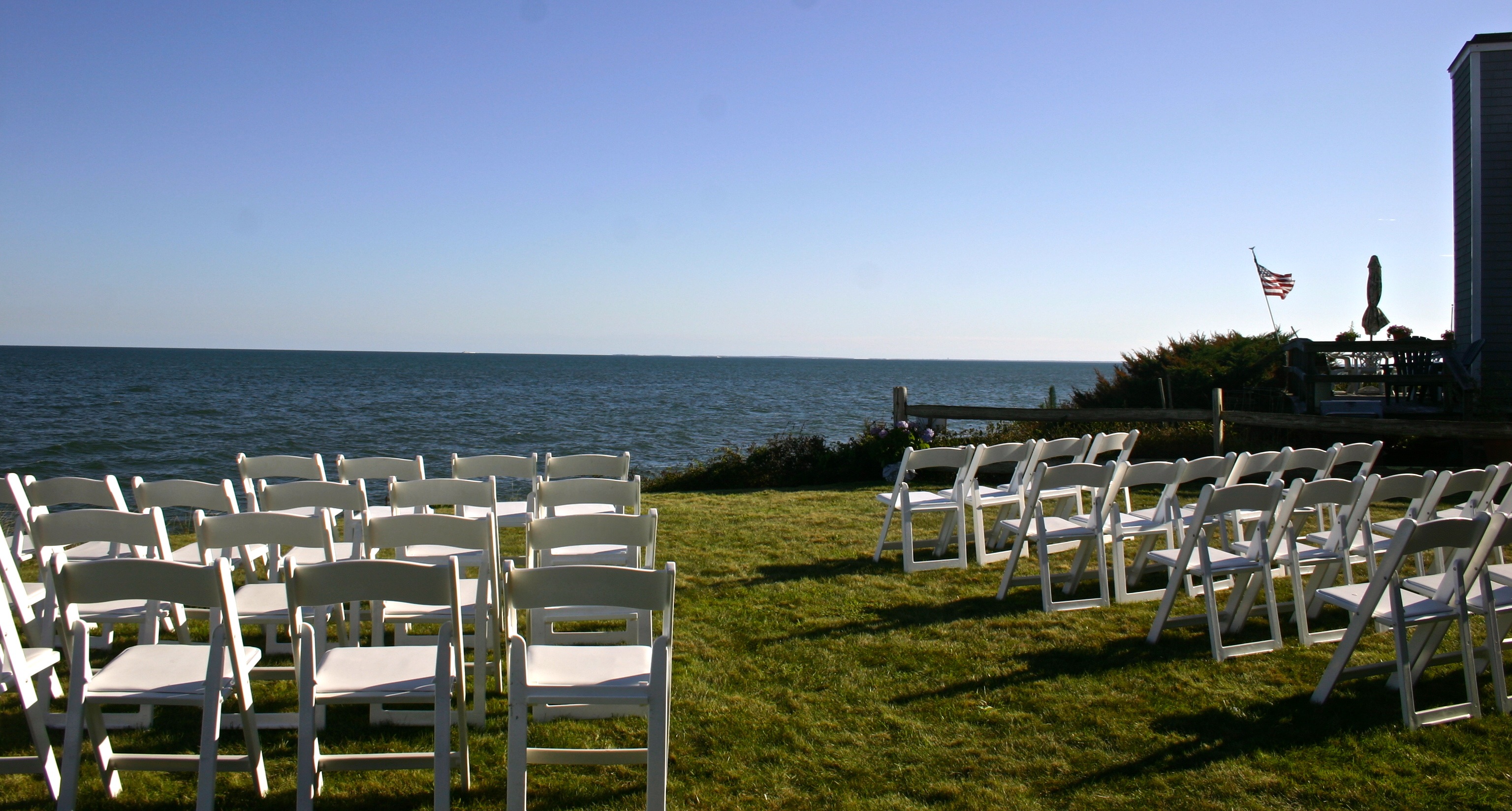 The empty chairs waiting for the guests to arrive